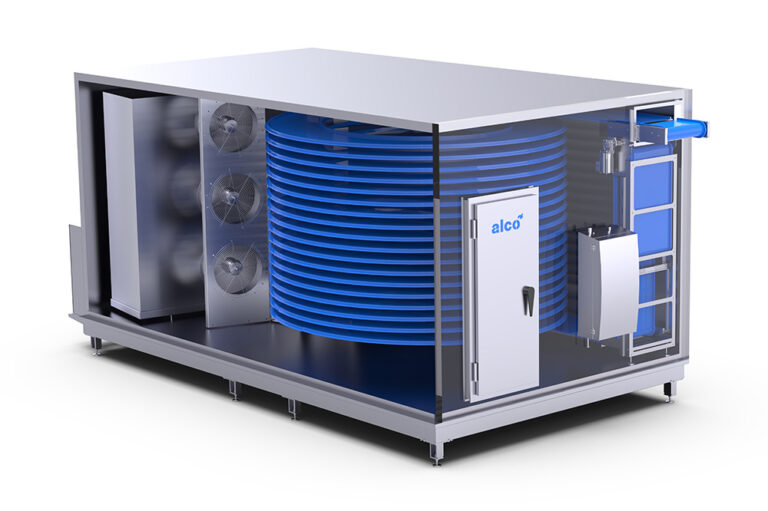 Minimal weight loss achieved through the highly efficient evaporator and ventilator unit
Innovative belt system for continuous adjustability of production speed
Variable level system allows selection of 12 – 22 levels
Optimised production with special belts and intake modules
This high performance machine rapidly freezes your product, locking in freshness, flavour and quality. Adjustable spiral belt technology efficiently cools whatever shape or size the food is. With the ability to freeze such a wide selection of food, the alco Spiral Freezer ASK gives you scope to significantly expand your product range.
Fast, consistent freezing preserves the finest quality and prevents loss through dehumidification
Tailored to your precise needs with easy temperature variation, multiple spiral options and variable ventilators
Energy efficient design to keep temperature consistent and running costs to a minimum
Easy thawing when required with options to circulate air, gas or water
Hygienic and easy-to-clean stainless steel design and maximum operator safety
© alco-food-machines GmbH & Co. KG.
MEAT
POULTRY
FISH
PET FOOD
CHEESE/DAIRY
PLANT-BASED
BAKERY
VEGETABLE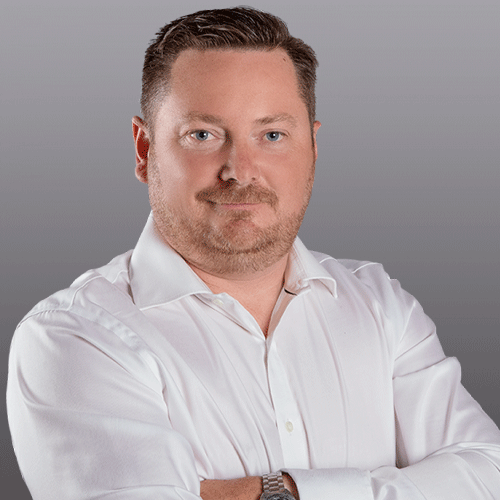 Divisional Manager – Thermal Processing and Conditioning
"The competitively-priced, tailor-made alco Spiral Freezer ASK is available in small, packaged units, right through to industrial, large-scale systems, ideal for any capacity requirement. Contact us for more information."
ADDITIONAL PRODUCT INFORMATION
The Spiral Freezer ASK is a compact and effective cooler. You can quickly and efficiently freeze a wide range of food products in a safe and hygienic method with the Spiral Freezer. The alco Spiral Freezer ASK ensures freshness and flavour is locked in when freezing food products. With an innovative belt system, effective evaporator and ventilator unit, it offers product cooling with minimal weight loss. Every freezer can be tailored to meet your exact requirements.
The Spiral Freezer ASK can shock-freeze products, minimising time and maximising efficiency delivering faster production times.  A cleaning system can also be installed which guarantees an efficient clean of the conveyor system through the use of pipelines and spray nozzles. Where individual cell freezing is needed you can add on a flexible insulation cell which can be tailored to your individual requirements from panelled areas to fully sealed for increased tightness.
Made entirely of stainless steel and food-approved plastic, the design is easy to clean and maintain quality performance. The machine also ensures high operating safety with an intuitive operation through an interactive touch screen, allowing no reason for concern with employees operating the machine.
Contact us for more information on this or any other product we offer.