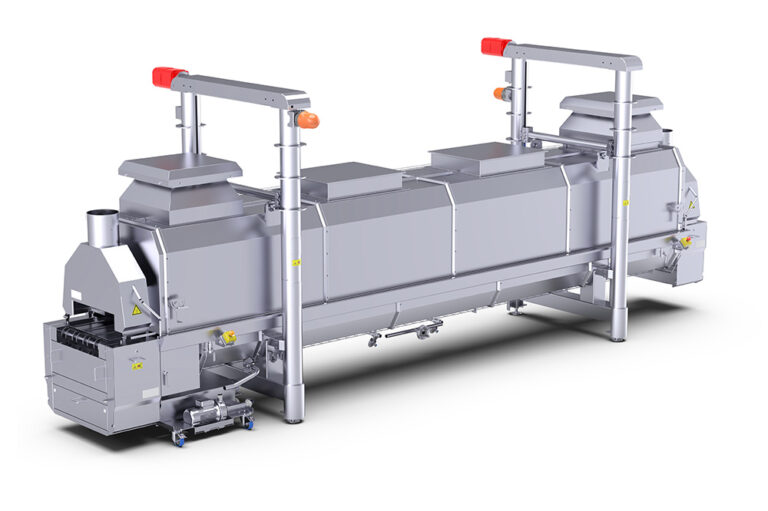 Targeted airflow ensures optimal and uniform heat transfer
Integrated belt wash system
Adjustable ventilators control air speed
Humidity control with steam injection bars
Optional CIP interior cleaning system
Optimal dew point control maximises yield   
The JBT alco Linear Oven AGU simply and effectively heats, cooks and browns meat, fish, and vegetable products with maximum efficiency, maintaining moisture and tenderness. The air temp and humidity can be accurately controlled, along with the belt speed, to optimally process your products. These units can be divided into two sections which can have different temperature and humidity levels, giving you greater flexibility. As well as evenly cooking larger food such as whole chickens and meatloaves, the versatile JBT alco Linear Oven AGU is also suitable for smaller or mixed batches.
Customise your cooking with separate heating zones, giving you ultimate control
Easy operation and recipe management
High levels of energy efficiency to keep your production costs down
Hygienic design with easy to clean stainless steel surfaces and automatic belt washing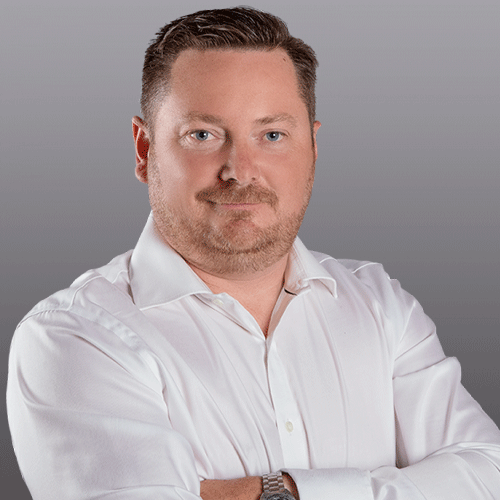 Divisional Manager – Thermal Processing and Conditioning
"With powerful heating technology separated into two zones, the Linear Oven AGU from alco provides flexibility and perfect heating, cooking, and browning results for a wide range of products. Contact us for more information."
ADDITIONAL PRODUCT INFORMATION
The JBT alco Linear Oven AGU includes two independent heating zones. This means there is maximum efficiency in food processing with minimised energy consumption. These separate, individual heating areas allow the option of cooking and browning food simultaneously, using different temperatures. The oven is designed so that varying product sizes can easily fit side by side, allowing an easy transport of food. The JBT alco oven also utilises a hot circulating air and/or steam which allows for consistent cooking results, achieving uniform products every time. 
The unique feature of this machine truly is its energy efficiency, as it reduces energy consumption. With its insulated housing design, the machine is designed to prevent energy loss. Suitable for meat, poultry, fish, vegetables, dough products, cheese, plant-based protein and pet food.
An optional Dew Point control feature is ideal for obtaining the perfect cooking conditions, especially for baked products. Additionally, you can minimise the risk of products sticking with our lecithin soak which helps to keep the conveyor belt at its best performance.
Made entirely of stainless steel and food-approved plastic, the design is easy-to-clean and maintain quality performance. The machine also ensures high operating safety with an intuitive operation through an interactive touch screen, allowing no reason for concern with employees operating the machine.
Contact us for more information on this or any other product we offer.