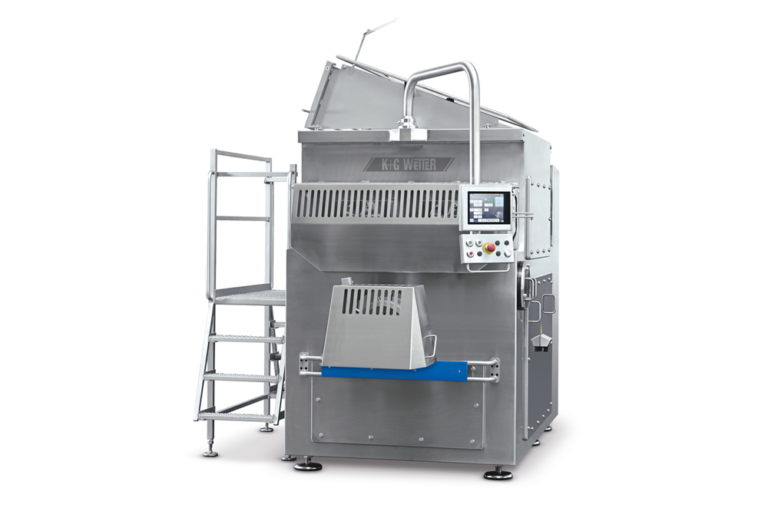 Separate mixing and grinding units
Hydraulic discharge flap for fast unloading
Operator-friendly swivelling touch-screen control
The patented MW U200 Mixer Grinder from K+G Wetter GmbH is a new generation mixer grinder that works much more efficiently, even without a worm in the mixer section. The Mixer Grinder becomes the optimal solution for standardised products such as burgers and raw sausage products, but also for a wide range of convenience products. Available in 1300L and 1850L capacities; 900kg & 1300kg.
Mixing section without worm eliminates dead space during production, saves energy, cost and time
Two mixer paddle shafts are each driven by an independent geared motor
Co-rotation and counter-rotation are possible in each direction
Rotational speeds can be varied for optimum product quality
Full mixing section width discharge gate for rapid emptying
Gravity feed into converging worm which feeds the 200mm diameter grinder unit head
Throughput fresh chilled meat - 11 Tonnes per hour
MEAT
POULTRY
FISH
PET FOOD
CHEESE/DAIRY
PLANT-BASED
VEGETABLE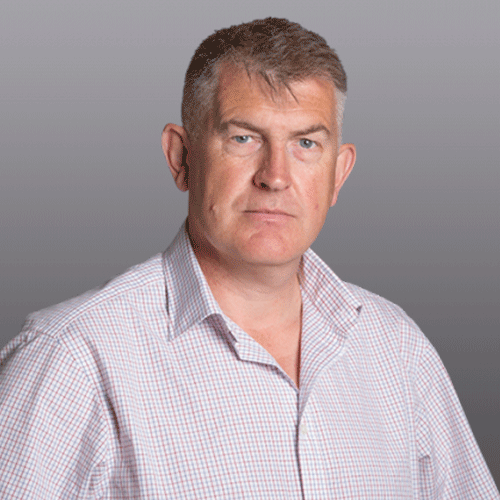 "One of the keys to the success of the MW U200 is that the mixer and grinder are completely separate from each other. This ensures that in the first step all the material is mixed into a uniform quality homogenous mass before the grinding process takes place. In the mixer, there are no dead-spaces and a hydraulic discharge flap enables fast emptying of the mixer hopper into the grinder section. Synchronous and reverse rotation is possible in both directions and simple operation is achieved via a swivelling touchscreen. Contact us for more information."
ADDITIONAL PRODUCT INFORMATION
K+G Wetter Mixer Grinder MW U200
The mixer section and grinder section are completely separated which is a pioneering solution. The meat worm feeder unit is the underlying innovation behind the new mixer grinder generation from K+G Wetter GmbH. The new production system ensures a gentle material feed, minor warming and no smearing. This results in a high-grade, homogenous product. The machine is easy to clean as the bearing unit and food are separated and is also easy to operate due to a state-of-the-art pivoting touchscreen to facilitate flexible operation of the machine.
Contact us for more information on this or any other product we offer.