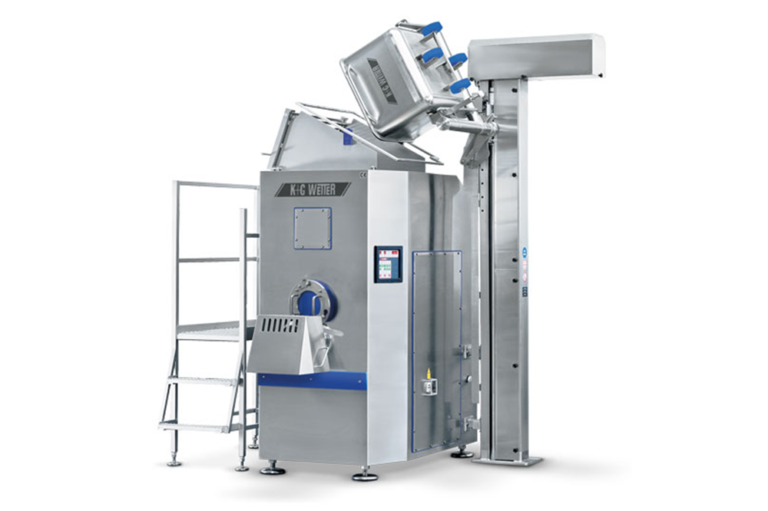 Special two-worm principle ensures a clear cut via a continuous filling flow
Reduced downtime with rapid installation/ removal of the optional  bayonet lock nut
Simple and efficient membrane keyboard for easy operation
Quick and safe loading/ unloading with hoist, conveyor, or hydraulic devices
Mixer Automatic Grinder MAW G 160/ U 200
The K+G Wetter GmbH Mixer Automatic Grinder works completely independently allowing for flexible mixing and the perfect result. With the inclusion of the unique two-worm principle, the filling flow towards the cutting set remains constant. At the same time, the different elevations of the worms ensure optimum product flow with the best cutting results. Available in 160mm and 200mm diameter grind head.
Works completely independently
Mixing shaft and feeder worm are easy to remove
Perfectly coordinated rotational speeds
Up to 200kg of fresh meat per minute, dependent on machine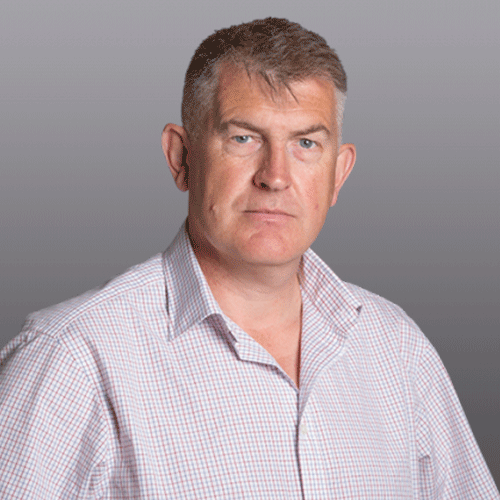 "The MAW G 160 / U 200 Mixer automatic grinder from K+G Wetter is first true industrial grinder in the K+G Wetter range. With a 360-litre hopper capacity, the machine is the ideal solution for optimum fresh and frozen product processing for medium to large operations. Contact us for more information."
ADDITIONAL PRODUCT INFORMATION
K+G Wetter Mixer Automatic Grinder MAW G 160 / U 200
The K+G Wetter GmbH Mixer Automatic Grinder includes a mixer shaft which is located above the feeder worm. The reverse running feeder worm supports the mixing paddle so that the product to be mixed is always fed from the bottom of the hopper into the mixing circuit. Clusters of seasoning and the creation of 'dead spaces' are completely prevented to ensure a smooth operation. The two-worm principle includes perfectly coordinated rotational speeds for careful material feed, a clear cutting pattern for the best cutting results. 
Contact us for more information on this or any other product we offer.