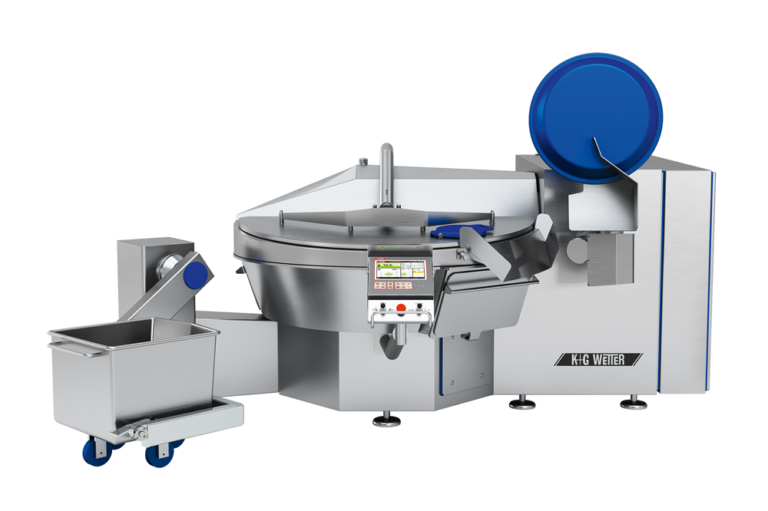 100% stainless steel two-part lid for fast loading
Raised bowl edge allows high filling and material waste prevention
Touch panel control with optional recipe and quality management software (CutVision & CutControl)
Robust water ring vacuum pump ensures minimal water consumption
Removable baffle plate for variable cutting chamber sizes
Cooking cutter – double-walled bowl reduces steam consumption by approx. 30%
Vacuum Cutmix Bowl Cutters
K+G Wetter GmbH Vacuum Cutmix Bowl Cutters provide maximum operational reliability and long service life due to their very heavy dust cast iron frame which is completely enclosed in stainless steel. The Vacuum Cutmix Bowl Cutter eliminates the possibility of contamination due to the unique design which excludes the need for a seal between the cutter bowl and vacuum chamber, also allowing easy access for thorough cleaning, sanitisation and maintenance. Available in 65, 120, 200, 360 and 550 litre capacities.
The only cast iron framed bowl cutter now manufactured in the world
No knife shaft deflection, extremely low vibration and noise, longer electrical and electronic component life
Mechanical labyrinth seal protection of knife shaft bearings
Filling capacity up to 95% due to raised bowl edge and subject to product
Two-part lid made entirely of stainless-steel
Removable baffle plate to adjust cutting area size for different products
Thermocouple in cutting area for optimal processing/food safety
Options of cryogenic cooling - CO2 or N and mix thermal processing
MEAT
POULTRY
FISH
PET FOOD
CHEESE/DAIRY
PLANT-BASED
VEGETABLE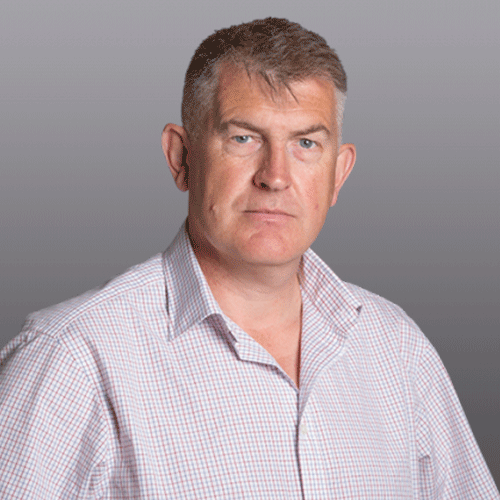 "K+G Wetter offers the only cast iron framed bowl cutters in the world, completely clad in stainless steel. The robust construction provides low vibration, reliability, and exceptionally long service life. The award-winning hygienic design and innovative patented knife cover strip delivers huge benefits in terms of product safety. Contact us for more information."
ADDITIONAL PRODUCT INFORMATION
K+G Wetter Vacuum Cutmix Bowl Cutters
The multi-award-winning K+G Wetter GmbH Vacuum Cutmix Bowl Cutters include a vacuum lid/noise protection cover which is quick to open and close via hydraulics, ensuring shorter loading times during production. The system is completely closed, allowing no water or steam to come into contact with the product, this ensures the highest quality result without contamination or interference. The Vacuum Cutmix Bowl Cutters are extremely hygienic and remain to be unmatched by competitors on the market.
Contact us for more information on this or any other product we offer.