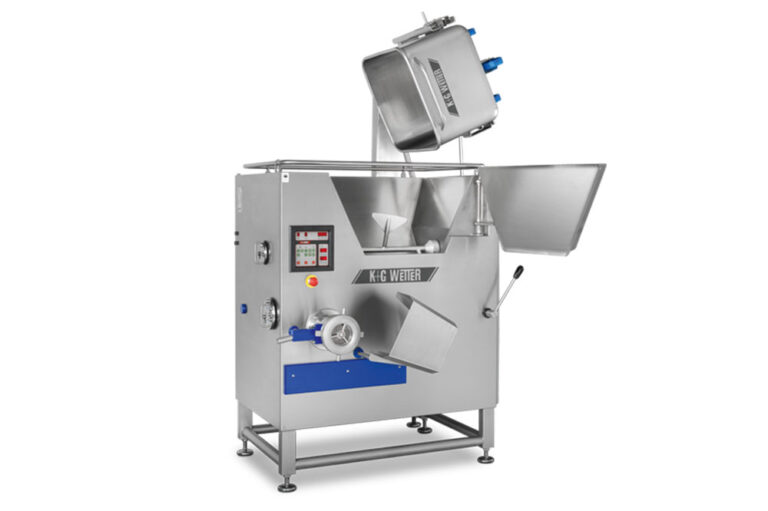 "Easy Access" to the hopper facilitates simple installation and removal of the mixing shaft and feeder worm
High quality, removable feeder worm for easy cleaning and increased hygiene
Optional bayonet lock nut allows quick clamping and changing of the cutting set
Two-worm principle gently handles material and provides excellent cutting results
The K+G Wetter GmbH Angle Grinder is the world's only grinder with easy access for simple and efficient work. This unique and innovative angle grinder has been manufactured with an 'easy access' operation that is unlike any other on the market. The convenient access to the feed hopper removes the difficulty of access due to design which is found in most grinders in the food industry. This also simplifies the cleaning process to ensure a hygienic and food safe operation. It also means the mixing shaft and feeder worm can be inserted and removed easily through the opening.
Advanced easy access design unlike any other
Optional innovative ejecting device for worm and cutting set
Grinds fist-sized pieces of frozen meat down to minimum -8° C
Fast change of the cutting set due to bayonet lock nut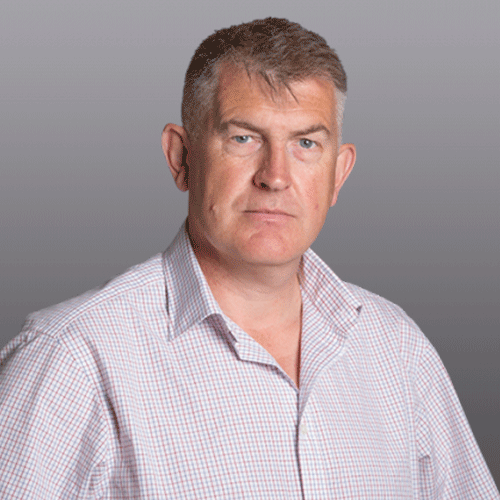 "The K+G Wetter angle grinders are easily accessible for removal of the feeder worm for optimum cleaning. Short product transfer distance from feed worm to grinder outlet with low product loading on grinder worm. Contact us for more information."
ADDITIONAL PRODUCT INFORMATION
The K+G Wetter GmbH Angle Grinder is a high-performance machine that utilises speed and ergonomics to achieve an efficient, high-quality result each time. The option of the manual or pneumatic sorting device allows for gristle and bone separation, this device is easily installed and removed without the need for tools. This installation provides an immediately visible sorting result which is easily re-adjusted, if necessary, it is also easily cleaned and maintained due to its easily accessible components. The K+G Wetter GmbH Angle Grinder operates with a two-worm principle, or two-screw principle, these components work together to ensure perfectly synchrony, a gentle material feed and an accurate cutting result.
Due to the innovative two-worm principle, the filling flow to the cutting set remains fluid and does not break; this allows an efficient, smooth production. The feeder worm, which is made from high-quality stainless steel is easily installed and removed for ergonomic purposes, this means the cleaning of the worm and grinder hopper is simplified. The meat worm and cutting set are ejected by an ejecting device, this pushes the meat forward which allows the operator to remove the cutting sets piece by piece from the worm which shortens the removal from the machine. This saves time as easier operation is guaranteed, which maximises efficiency of the entire process.
Contact us for more information on this or any other product we offer.