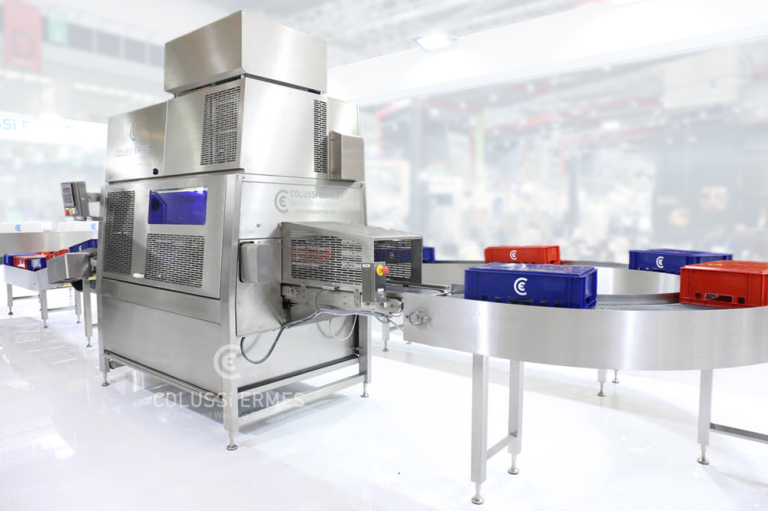 Designed with focus on compact footprint and parts, allowing adaptation to limited spaces.
Maximum drying: 2-4 gr of water residue.
Capable of drying both rigid and collapsible crates in just two seconds.
Over the last decade, Colussi Ermes have continuously developed a range of crate spin drying systems to offer unrivalled drying results, maximum performance, and large processing capacities, all on a compact footprint. Built for outputs of up to 6400 crates/hour, and capable of processing crates of various types and sizes including rigid and collapsible crates, the new generation spin drying systems can be integrated into your existing line, or supplied as a standalone solution, designed to facilitate available floorspace. Available in single or twin-lane execution, the crate spin dryers offer high performance and maximum energy efficiency, providing and effective and economical drying solution.
Capacity of up to 2,100 crates/hour in the single version, and up to 4,200 crates/hour in the Twin-lane version.
No excessive temperatures, reducing stress to the crate structure and prolonging crate life span.
Low noise level - below 77db.
Hygienic and compact design.
© Colussi Ermes s.r.l. – Advanced Washing System
MEAT
POULTRY
FISH
PET FOOD
CHEESE/DAIRY
PLANT-BASED
BAKERY
VEGETABLE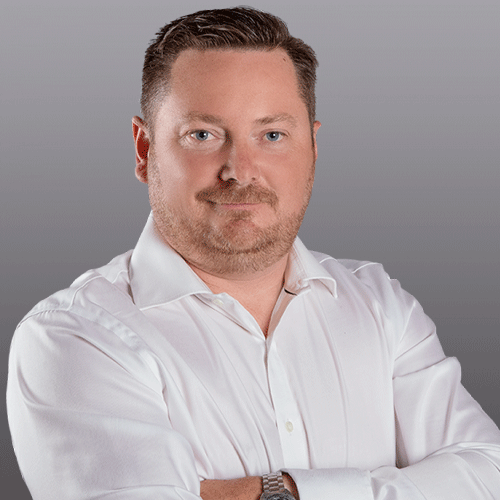 Divisional Manager – Thermal Processing and Conditioning
"One of the standout features of the Colussi Ermes Spin Drying Systems is the 100% water recovery capability. By efficiently recovering and reusing water in the washing tunnel, these systems ensure maximum resource utilisation and contribute to sustainable practices. Products emerge from the system completely dry (maximum residual moisture levels of under 4 grams per unit), ready for the next stage of production or packaging. Contact us for more information."
ADDITIONAL PRODUCT INFORMATION
Innovation and organisation to guarantee competitiveness, and flexibility and quality for absolute environmental protection.
With over 50 years of experience, research, and innovative development, Colussi Ermes has manufactured thousands of washing systems that produce the highest level of performance for processors throughout the world. Innovative design, rounded shapes, accurate details, and high efficiency: a tailor-made concept to address a variety of complex requirements and produce solutions that ensure optimum results. The high-speed Crate Spin Drying Systems are designed to facilitate factors including available floorspace, production capacities, the type of residue/soiling to be processed, power supply, and reduction of energy consumption.
Contact us for more information on this or any other product we offer.