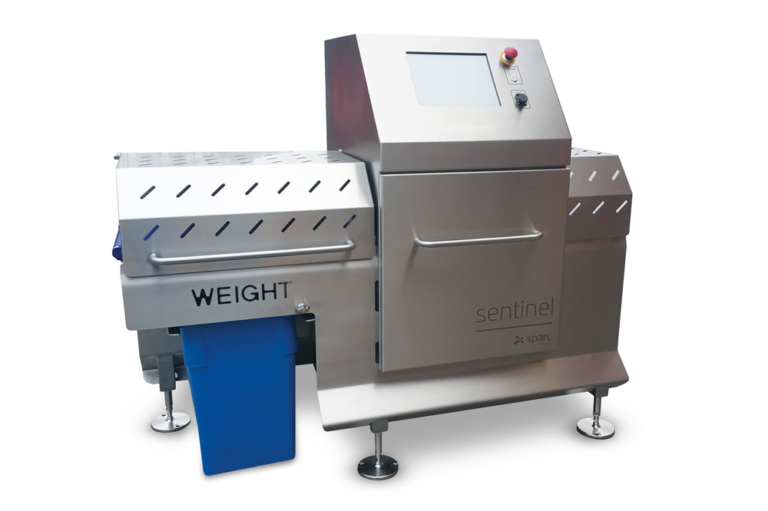 Average finished weight variance/giveaway is calculated.
Giveaway is communicated to upstream portioning equipment, signalling an increase or decrease in filling quantity.
Retailer COP and HACCP compliant.
Live production and batch information, and QA reports are communicated live with data collection software.
Servo-driven reject system provides optimal reject performance and repeatability.
The Sentinel XL is a highly accurate, fully integrated check-weighing system, specifically designed for larger packs within the food production environment. The system has been designed, manufactured, and engineered to the highest High Care/Food Grade engineering standards, ensuring a high-quality, reliable, and safe machine. With a speed of up to 150 packs per minute, the Sentinel XL works extremely efficiently. The Sentinel XL is capable of check-weighing products up to 400mm (L) x 400mm (W) x 150mm (H) and with a weight of up to 12,000 grams.
Up to 150 packs per minute
Weight capacity of 12,000 grams
Highly accurate, fully integrated check-weighing system
MEAT
POULTRY
FISH
PET FOOD
CHEESE/DAIRY
PLANT-BASED
BAKERY
VEGETABLE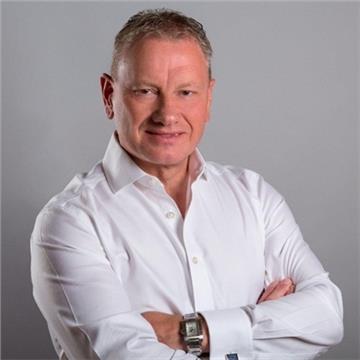 Divisional Manager – Inspection and End of Line Automation
The Sentinel XL is the perfect high speed, high accuracy check-weighing machine for covering all typical items requiring checkweighing in the food industry. With increased size and weight capacity whilst maintaining high speeds the Sentinel XL really does have all bases covered.
ADDITIONAL PRODUCT INFORMATION
Sparc Systems Sentinel XL Checkweigher
The Sentinel XL also provides a controlled feedback signal to upstream equipment used to portion the product, signalling it to increase or decrease the fill quantity. The Sentinel is predominantly capable of calculating Average Finished Weight Variance, also known as giveaway, to ensure a precise result.
The fully electric design has a servo driven reject providing superior reject performance and repeatability, ensuring a consistent result each time. The electric design also means there is no requirement for compressed air and therefore has a low operating cost. The device has an improved compliance with data collection and has an instant, live production, QA reports and batch information.
The data collection can also be sent directly to the network or wireless devices, ensuring an easy transfer of data when required. With a weight capacity of 12,000 grams, the Sentinel XL has a totally supported weigh-head concept and trend feedback to upstream equipment. There is also an automatic zero tracking. The machine is fully compliant with HACCP and retailer code of practice requirements and automatic test reports.
Contact us for more information on this or any other product we offer.