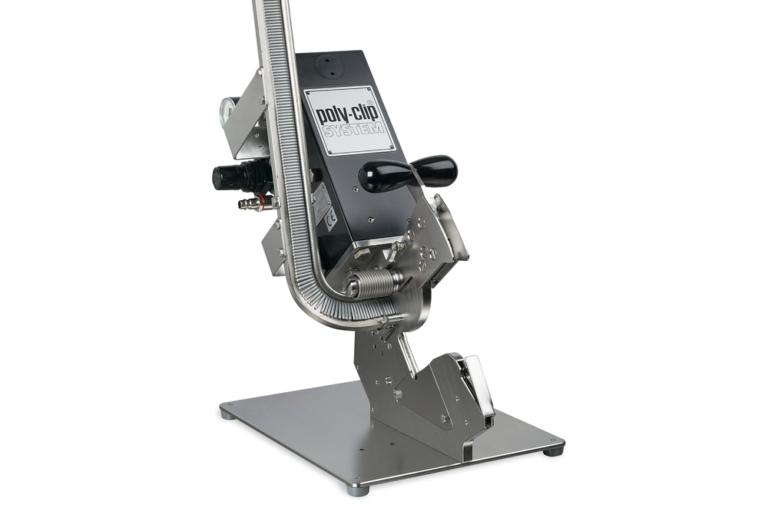 Hygienically designed with smooth surfaces
Integrated coding stamp for encoding date/batch numbers
High-quality stainless steel and industrial plastic construction
The SCD range of single-clip hand clippers from Poly-clip System provide options for closing synthetic and natural casings, sausage casings, and pre-tied casings. The robust and hygienically designed clippers require minimal physical effort to operate. Made of high-quality stainless steel and industrial plastic, the clippers offer a range of versatile settings for optimum product protection. Closing of the gate gathers the casing before the clip is applied automatically. The clip pressure can be adjusted via a click-stop scale individually and reproducibly. In addition, product specific closing speed and pressure can be set with the pressure regulator assembly.
Options available to closes casings up to 120mm in diameter
Suitable for all plastic and natural casings, bags, and nets
Horizontal options available for bag-closing
Can be upgraded with optional features at any time
MEAT
POULTRY
FISH
PET FOOD
PLANT-BASED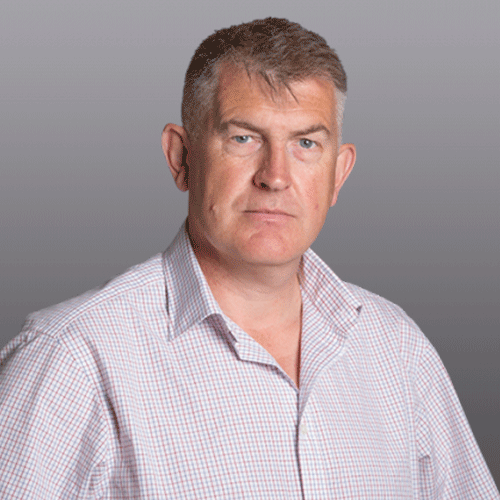 Divisional Manager – Curing to Clipping
"Poly-clip System remains the market leader in clipping and bag closing technology. From tabletop models to complete industrial high-speed lines, their programme of continuous innovation provides the best solutions for your factory. Poly-clip System pride themselves in coupling reliability with performance, hygiene, and safety. Contact us for more information."
ADDITIONAL PRODUCT INFORMATION
Poly-clip System SCD Hand Clipper
We offer a vast range of machinery capable of accommodating any clipping application. We also provide original SAFE-COAT clips manufactured from aluminium or plastic, together with tags and tag feeders for any operation. Backed-up with sales and technical support, for the full range from Poly-clip System.
SCD Options (vary by model):
Pressure reducer with filter
Side tray with portioning stop
Pneumatic knife (PM)
Looper (GSE)
S-clips on spool (SP)
Clip coding unit
Flow control
Horizontal version
Ejector
Tool-kit
Contact us for more information on this or any other product we offer.