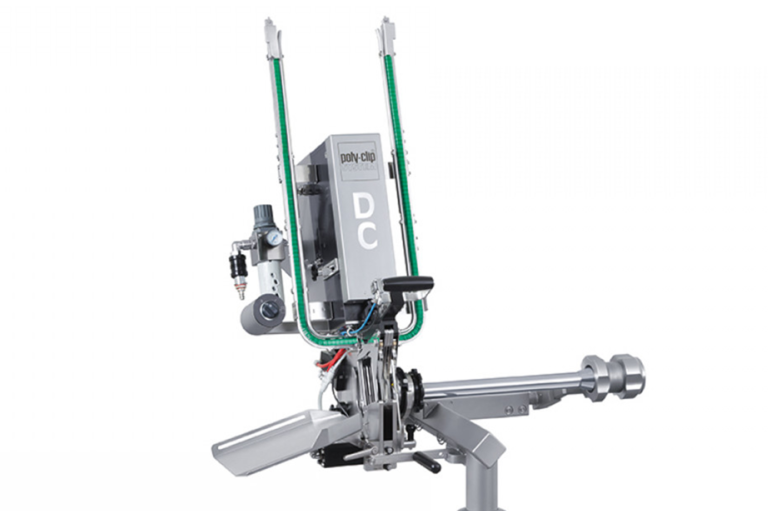 The separator can be adapted to suit product calibre, enabling short lever strokes and higher cycle times.
Adjustable and ergonomic handle length.
Emulsion supply button allows quick start and changeovers.
Integrated sausage chain control.
DC 600/700 Semi-Automatic Double-Clipper
The Poly-clip System DC 600/700 are professional semi-automatic double-clippers for all plastic, fibrous, collagen and natural casings. These machines are suitable for all sizes of operations. The DC closes fibrous, collagen or natural casing in diameters up to 60 mm and plastic casing up to 115 mm.
Electro-pneumatically controlled
Separator can be adapted to products calibre range
Low air and noise consumption
Additional safety by two-handed triggering of first clip
Made entirely of stainless-steel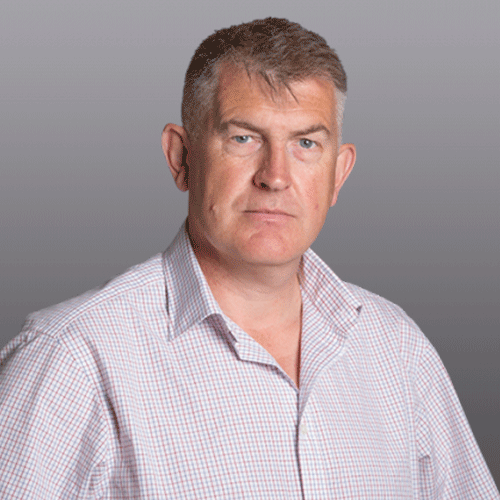 Divisional Manager – Curing to Clipping
"The DC range is the ideal machine for small to medium size operations. The DC semi-automatic clippers can be used separately or together with your vacuum filler, to produce diameters up to 115mm. All casing types can be used. Contact us for more information."
ADDITIONAL PRODUCT INFORMATION
Poly-clip System DC 600/700 Semi-Automatic Double-Clippers
The clipper can be placed as required in front of a suitable vacuum filling machine and coupled electronically so the two work seamlessly together. When the operator closes the separator, the filled casing is centred, separated and securely double-clipped. The knife automatically cuts off the desired portions according to the sausage chain length adjustment. For hanging the sausages, loops can be inserted and clipped in automatically.
Fully adjustable to the filler/table height
The separator can be adapted to the product's calibre range.
Filler index button for quick start and product change
Clip pressure is easily visible on the pressure gauge and can be adjusted to the product
Adjustable clip closure height
Contact us for more information on this or any other product we offer.