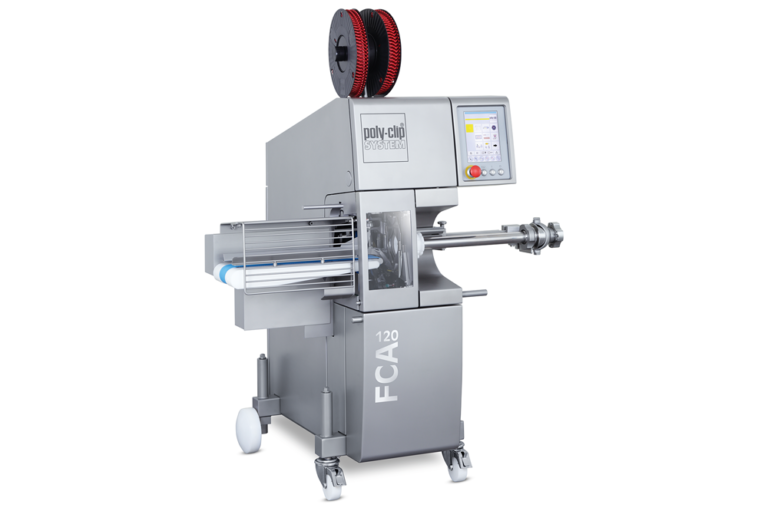 Clip sensor monitoring with auto-stop system.
Short down-time for reloading and maintenance.
Tool-free adjustment of the clip pressure and separator hole.
Safety casing brake with hand guard for maximum operational safety.
SAFETY TOUCH control panel allows easy operation, diagnostics, and storage of product parameters.
FCA 120 Automatic Double-Clipper
The Poly-clip System Automatic Double Clipper, FCA 120 is an automatic double clipping machine that is unlike any other on the market. With a range of up to 200 cycles per minute and the shortest downtime possible, the automatic double clipper is an exceptionally versatile and flexible machine. The FCA 120 has a hygienic, tool-free quick-change system and is easily dismantled and cleaned for simplified maintenance, with advantageous features such as the hygienic design and punch-die system, the automatic double clipping machine works efficiently, and at speed, to produce a high yield.
Up to 200 cycles per minute with shortest downtime
Automatic adjustment of clip pressure & separator
Automatic monitoring of clip, die & punch
Safe to operate and easily maintained
Tool-free fast changeover
Automatic central lubrication
Automatic adjustment of filler & clipper
MEAT
POULTRY
FISH
PET FOOD
PLANT-BASED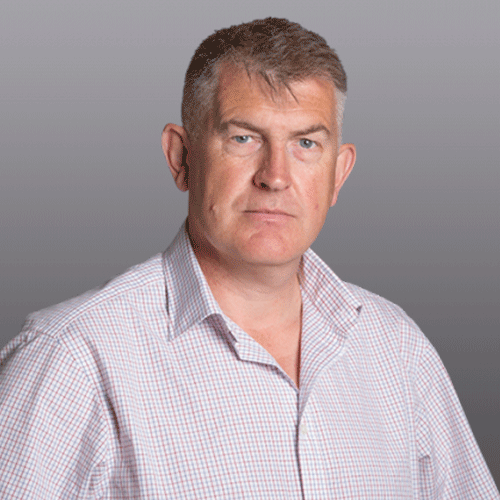 Divisional Manager – Curing to Clipping
"The new range of FCA machines from Poly-clip System can produce products up to 160mm diameter. The voiding separator ensures clean sausage tails and a tighter seal is achieved with the SAFE-COAT clip system. The FCA can be integrated into your existing production line or supplied as part of a whole line solution. Contact us for more information."
ADDITIONAL PRODUCT INFORMATION
The FCA 120 is characterised by a maximum speed at more than 200 cycles combined with highest automation. It closes collagen and fribrous casings up to 58 mm and plastic casings up to 120 mm (depending on the material thickness.
The FCA 120 is operator friendly and has an easily accessible design and system with individually assignable manual functions and an electronic hand-wheel for adjustments. 
The machine is easy to operate due to the inclusion of the large SAFETY TOUCH HMI, which is shockproof and includes recipe management for quick turnaround and the highest level of productivity. The machine operates at a low noise level and is energy-efficient due to the servo drive. The FCA 120 guarantees a long service life due to its robust design and materials of stainless-steel and titanium, it is also service-friendly with few wearing parts and is easily accessible by swing-off side covers.
Contact us for more information on this or any other product we offer.