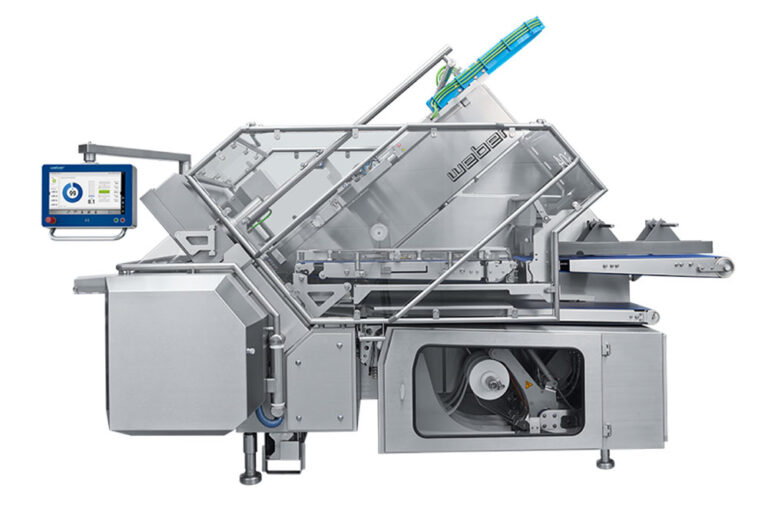 Operation and monitoring via Weber Power Control interface.
Circular blade technology slices up to 600 slices every minute.
Product throat height and width can be automatically adjusted.
The Weber 604 Slicer is the flexible all-rounder, capable of up to 600 cuts per minute from products up to 1700mm in length. The round blade technology of the 604 gives a very gentle cutting action making it ideal for high-value, delicate cooked meat products or dry cure shingle bacon. When equipped with vario grippers and by using the full 380mm cutting width, this machine offers unrivaled slicing accuracy and yield recovery opportunity.
Automatic, central loading for quick and repeatable reload
Automatic height and width adjustment of the product throat
Automatic product carrier unit for maximum product lengths of 1700mm
Hygienic design for faster changeovers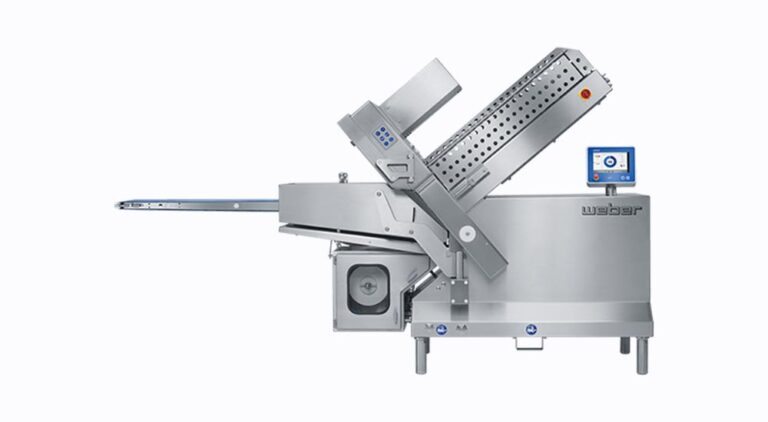 UB Configuration
Simple integrated conveyor available in lengths up to 4100mm combining both portioning and transportation. Slicer cutting to thickness only.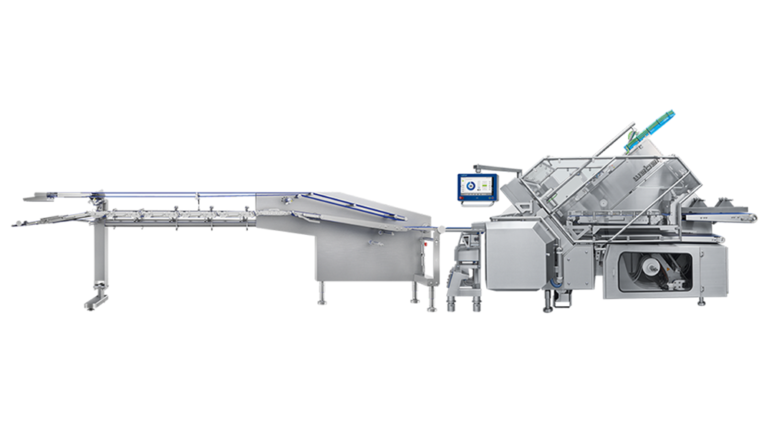 MCS Configuration
Slicing line with CCU, checkweigher and rocker. Including automatic infeeding system to put portions directly into pack.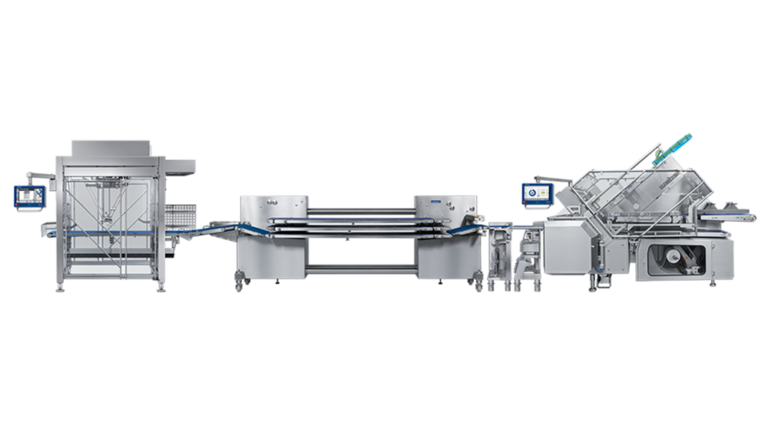 RCS WPR Configuration
Slicing line with CCU, checkweigher and rocker. Including buffering and pick and place system for automatic loading of packaging machine.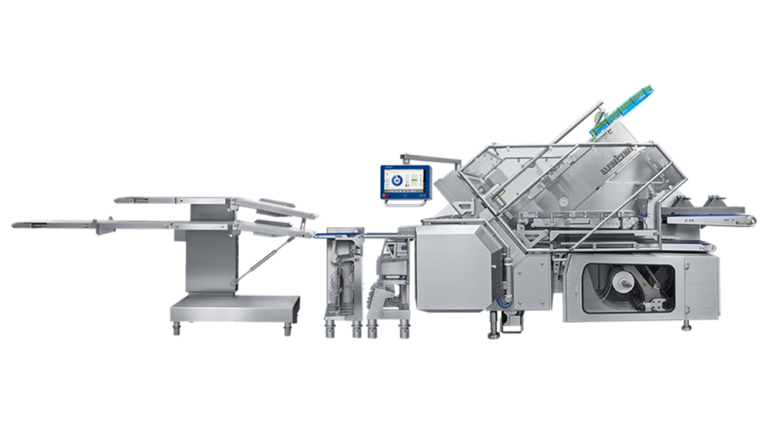 SLC Configuration
Machine with CCU with checkweigher and rocker system for diversion of off weights for manual correction on to an upper reject conveyor. Good portions transferred via MOV conveyor to be manually packed. Proactive scanning system also available or can be retrofitted.
© Weber Maschinenbau GmbH Breidenbach.
MEAT
POULTRY
FISH
CHEESE/DAIRY
PLANT-BASED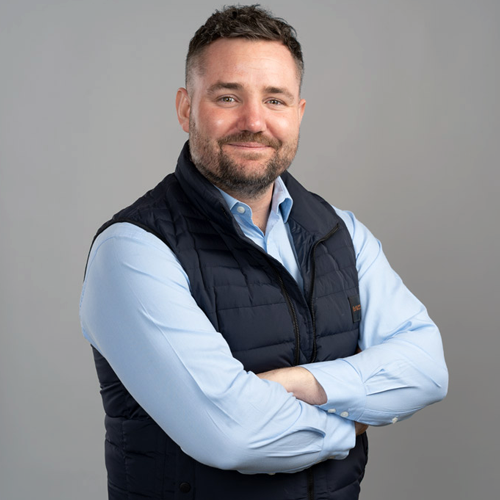 Divisional Manager – Slicing and Packaging Line Solutions
"The Weber 604 Slicer is the largest orbital blade slicer from Weber combining powerful output with a gentle cutting action, ideal for lower capacity retail and high-quality premium bacon lines. Contact us for more information."
ADDITIONAL PRODUCT INFORMATION
Product Throat Height Options (mm)

Product Throat Width (mm)

Product Length Options (mm)
Contact us for more information on this or any other product we offer.