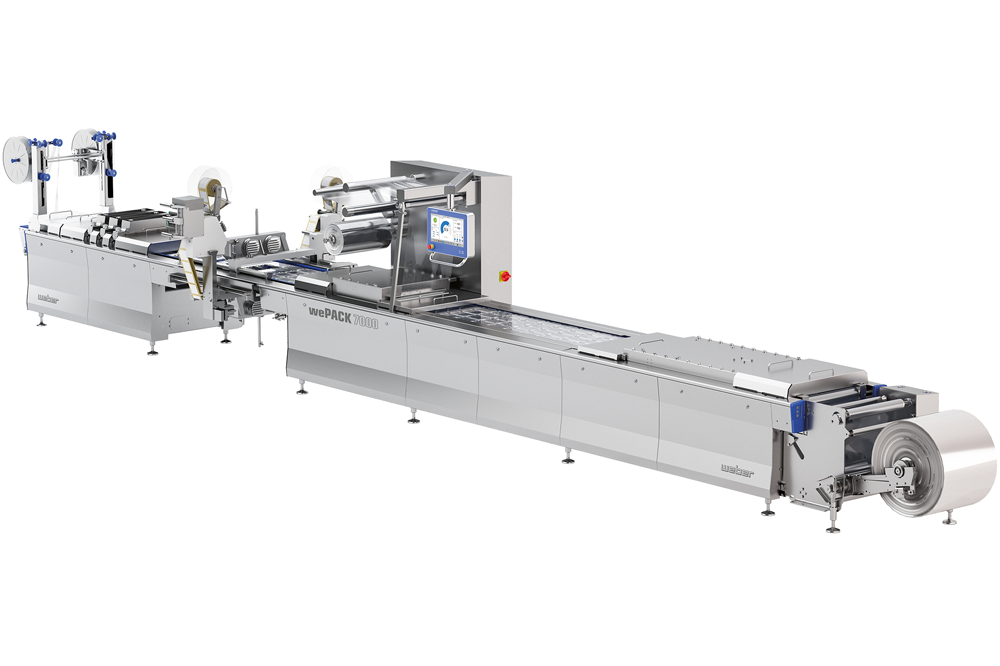 The wePACK 7000 thermoformer has been developed to offer high-speed, state-of-the-art packaging specifically designed for slicing applications. Built to the exacting hygiene standards for which Weber is renowned, the thermoformer offers maximum output in a machine that can be fully integrated into a slicing line. It uses the same operating system as that employed in Weber's range of slicers, with a high degree of commonality of electrical and pneumatic components to ensure ease of integration and operation, with full line operation achieved via the Weber Power Control system.
Possible applications include MAP, Vacuum, Skin, Multilayer
Portion position detection via vision system: Automatic position adjustment of loading systems to ensure accurate product placement
Labelling and printing technology: Can be fully integrated with labellers, printers or inkjet systems
Strongest machine frame on the market
© Weber Maschinenbau GmbH Breidenbach.
MEAT
POULTRY
FISH
CHEESE/DAIRY
PLANT-BASED
BAKERY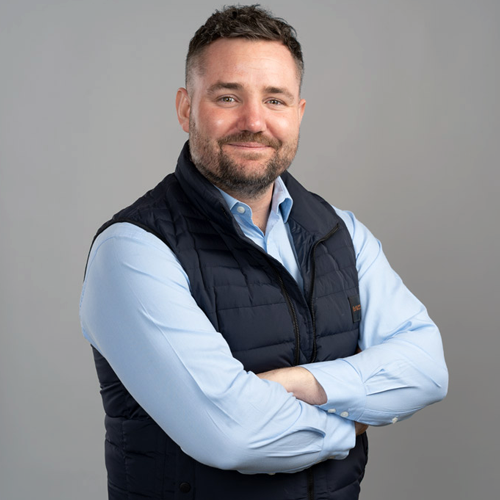 Divisional Manager – Slicing and Packaging Line Solutions
"The recently developed wePACK 7000 has added a packaging capability that is designed specifically to integrate seamlessly with the Weber and Textor slicers. We are often involved in developing full turnkey solutions to meet specific slicing requirements and the wePACK 7000 further extends our capabilities, with customers now able to source a fully integrated slicing line, from product preparation right through to quality-checked primary packaging, all from a single source. Contact us for more information."
ADDITIONAL PRODUCT INFORMATION
Weber is the world leader in the manufacture of slicing systems and having developed the wePACK 7000 thermoformer packaging machine, can now manufacture and supply complete slicing line solutions for meat, poultry, cheese, and plant-based products. We recently worked with a multi-site major manufacturer of retail cooked meats to introduce the first wePACK 7000 into a UK slicing line. The success of their line has already led to more orders of three further slicing and packaging lines.
Optional integration of PickRobots and Infeeding systems
Top film unwind: Intelligent servo handling
Roller shear cutting: Unique, quick-change system
Contact us for more information on this or any other product we offer.