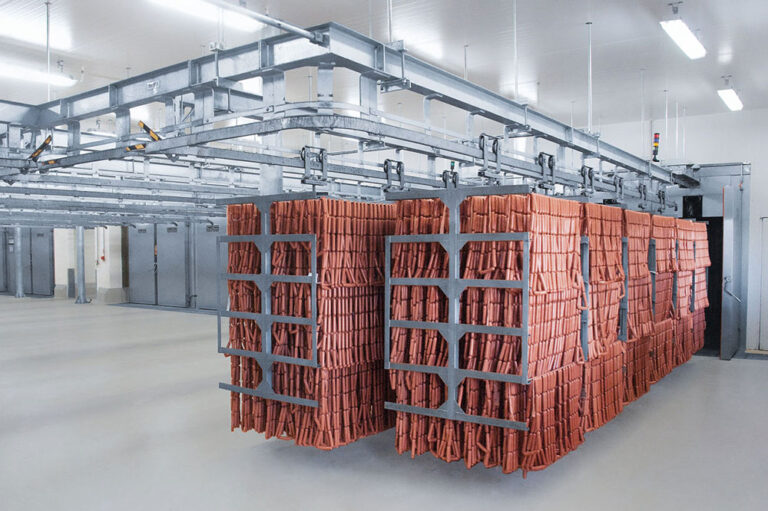 Electric drive system via floor/overhead conveyor ensures smooth transportation
1st process chamber (smoking, cooking, etc.) is separated from the 2nd process chamber (cooling, etc.) by hinged/vertical lifting doors.
Suspended racks or installed racks/smoking carts available.
Airtight transfer zone allows total separation between low-risk and high-risk areas.
Semi-Continuous Batch System KCS
The Maurer-Atmos KCS is a semi-continuous batch system with 'inline' production as the production process is performed 'inline' with the semi-continuous loading system which means there is no processing delay between filling and packaging. Each of the process chambers are separated by an intermediate transfer zone by hinged or vertical lifting doors. A system may consist of two or more zones.
100% separation between high risk and low risk areas
Possible integration system
No processing delay between filling and packaging
© Maurer-Atmos Middleby GmbH.
MEAT
POULTRY
FISH
PET FOOD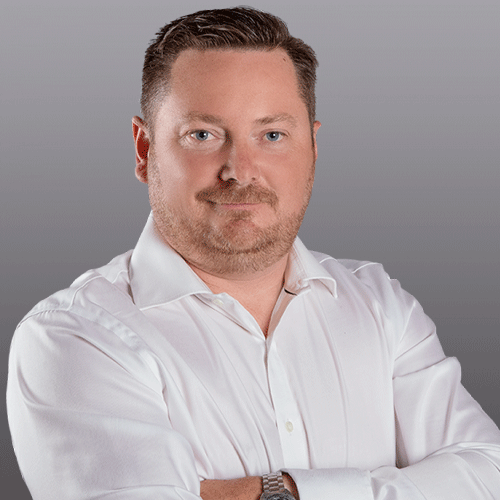 Divisional Manager – Thermal Processing and Conditioning
"The KCS from Maurer-Atmos is the first step into continuous batch systems for our customers requiring an automated solution. With reduced manual handling, the KCS offers potential savings in labour costs. Contact us for more information."
ADDITIONAL PRODUCT INFORMATION
Maurer-Atmos Semi-Continuous Batch System
The Maurer KCS has multiple possible processing systems. There is an option for drying, smoking, cooking which can be transferred to intensive cooling downstream. There are also other combinations on request. The system can also be integrated into the production area due to upstream and downstream automation.
This device is ideal for a production are as an electric drive system ensures a smooth transportation, making it easy to move around the production area with the option for floor transport, a roller or overhead rail conveyor.
Contact us for more information on this or any other product we offer.