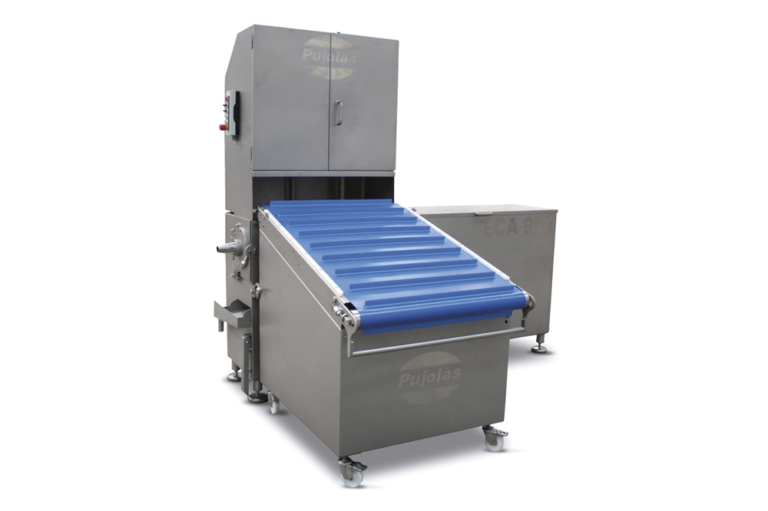 Double-safety operation for maximum user protection
Interchangeable moulds automatically feed the muscle into the muscle for packing
Easily integrated into your existing production line
The ECA 900 stuffing machine from Pujolàs is the semi-automatic system for packing/stuffing single products. Ideal for large products such as whole pork legs or beef topside, the system is available with interchangeable moulds from 60mm to 170mm diameter. Separate whole muscles are hand-placed into the carousel of moulds and automatically fed into the machine. These are then pressed out into a pre-clipped casing and then pulled up with a suitable Poly-clip stretch clipper.
Rapid mould changing system
Electro-pneumatic machine
MEAT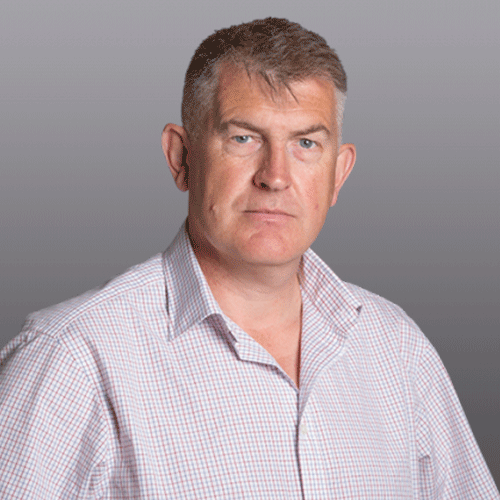 Divisional Manager – Curing to Clipping
"Pujolàs manufacture high performance packing lines for natural products, allowing customers to move from what has traditionally been a manual operation, to a much more efficient process with minimal handling and more consistency. Pujolas offer the best solution for orientating your whole muscle stuffing, for use with rind-on, fat-on, or trimmed muscle. Contact us for more information."
ADDITIONAL PRODUCT INFORMATION
Pujolàs ECA 900 Automatic Stuffing Machine
The ECA 900 is made entirely of stainless-steel, providing a robust, reliable, hygienic design, which is easily maintained and cleaned. The machine also offers and rapid mould changing system which is easily operated, ensuring maximum efficiency in production time. The ECA 900 also has a double-safety system to ensure the operator's safety during operation.
Optional accessories:
Various calibre moulds available for your requirements.
Collagen film module: the automated system for the application of rolled collagen film together with a net.
Tooling trolley: Tool sets can be stored safely for protection against damage during cleaning.
Attachments available for adding spice sheets.
Contact us for more information on this or any other product we offer.