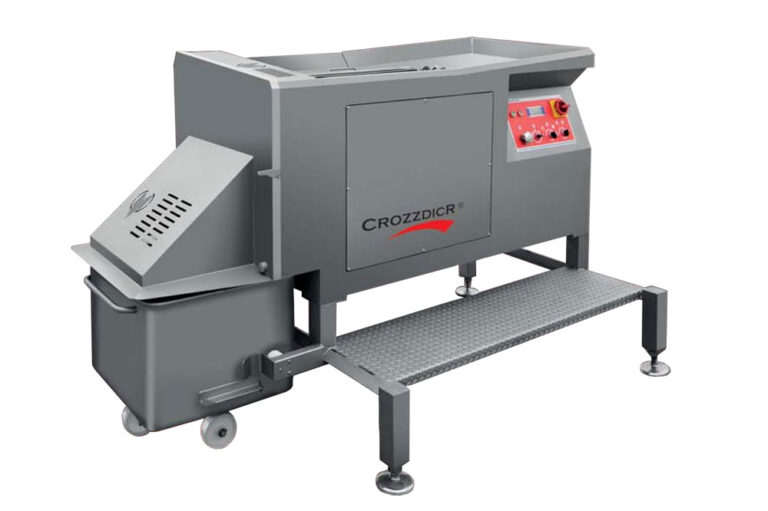 Automatic controlled guillotine cross knife, reduces costs and saves time, possibility to automate the infeed.
Various tooling accessories available to accommodate most products and end results.
Product outfeed available for either 200 litre trolleys or conveyor.
Powerful drive technology controlled with Siemens PLC.
Cleaning Mode with tool free strip down, slopping surfaces and integral fully welded drainage allows for best hygienic practice.
User-friendly control units for simple adjustment of all cutting parameters via single control keys, available with or without computer control and display.
Cubes, strips, slices or shredding, the fully automatic dicers are ideal for meeting any dicing requirements in a high-performing food industry. The automatically controlled guillotine cross knife means no cutting down of the product size which reduces cost and production time. The FoodLogistik CrozzdicR provides optimal results every time and can be tailored to meet your requirements.
Automatic controlled guillotine cross knife
MEAT
POULTRY
FISH
PET FOOD
CHEESE/DAIRY
PLANT-BASED
VEGETABLE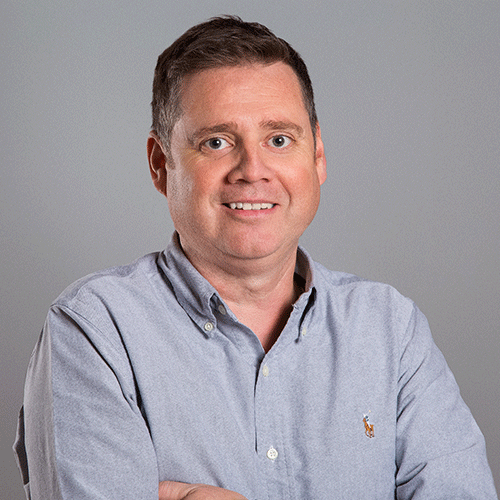 Scotland Regional Manager
"The CrozzdicR family of cutting machines are very robust. Whether operated as a stand-alone application or inline automatically feeding to downstream packaging, the CrozzdicR will consistently dice, shred, strip, or slice a wide variety of raw materials. Interchangeable tooling accessories and HMI Touch Screen product set-up options result in fast changeovers. Contact us for more information."
ADDITIONAL PRODUCT INFORMATION
The solid stainless-steel grid sets and accessories are designed for the hardest workload and therefore makes the machine reliable and consistent. The product outfeed for 200 litre trolleys is found underneath the machine, or a conveyor can be utilised to simplify the process.
The Dicer's meet high standards of hygiene and a leftover removal system is done through large stainless-steel drainpipes to ensure a hygienic operation. This minimalizes sanitising expenses and time spent cleaning. This is made even easier with a 'clean-out' mode which makes all machinery components easy to access. A shiftable operation mode, 'last cut', minimises leftovers in the grid sets, ideal at a product change and for ensuring all product is effectively used.
Contact us for more information on this or any other product we offer.