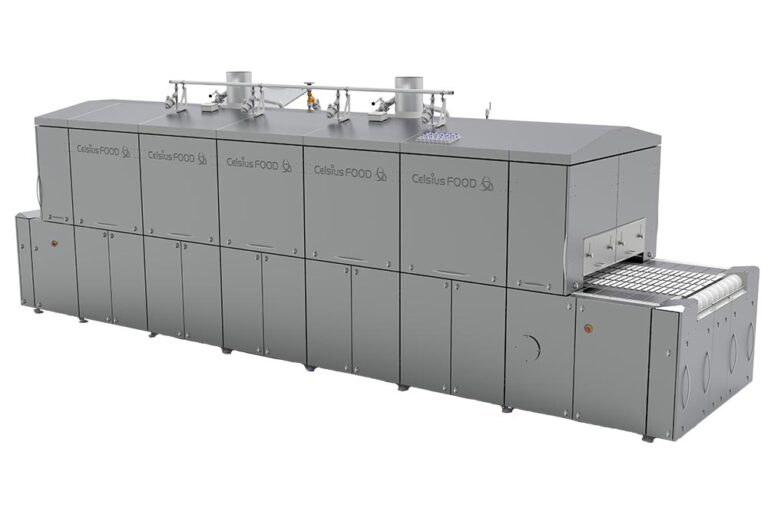 Modular design allows for combination cooking/cooling or future unit expansion.
Broilers grill the product from above, baking and adding colour.
Max. temp 800°C – the heating power can be adapted to your product.
Static air applies dry heat, minimising product dehydration.
The ConVec Convection Oven is ideal for broiling, browning or baking products in forms. The convection oven adds colours to ready-meals and steam-cooked products before packaging. The ConVec Convection Oven uses an open-mesh steel conveyor to transport your products, ensuring a safe transport during the process. The system uses broiler grills from above to bake and colour the food products. The convection in still-air eliminates shadow effects and unnecessary dehydration, ensuring a high-quality product in terms of both appearance, texture and taste.
Maintains product juices/moist texture
Improves appearance and value of food product
Adds colour in less than 2 minutes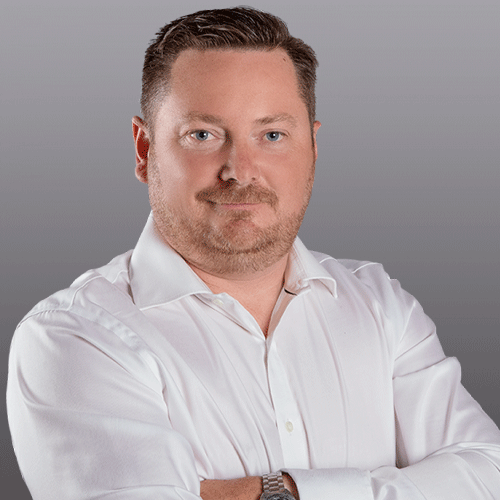 Divisional Manager – Thermal Processing and Conditioning
"The ConVec linear tunnel oven from CelsiusFOOD acts like a roasting unit, adding colour to ready meals and steam-cooked products. CelsiusFOOD's modularly designed systems allow for development of completely tailored solutions, made for your product. These modular, flexible systems are scalable, allowing for future expansion as required. Contact us for more information."
ADDITIONAL PRODUCT INFORMATION
CelsiusFOOD ConVec Convection Oven
The ConVec Convection Oven technology adds colour to products that have been steam-cooked. The equipment adds colour to ready-meals in less than two minutes before cooling and packaging, ensuring an extremely efficient production time when requiring additional colour to your food products. The browning of these products also improves appearance and value as it provides the home-made look and taste to the product.
The convection system also means there is no unnecessary dehydration, so the product maintains its moist texture and therefore provides a consistent high-quality result. The ConVec Convection Oven is ideal for products which are baked in forms, such as lasagne, gratins and pâté, which do not stick to the open-mesh conveyors, ensuring a clean, hassle free production. The ConVec Convection Oven uses technology that can apply an intense browning system without significantly increasing the core temperature, assuring the appearance and taste is of high-quality.
Contact us for more information on this or any other product we offer.