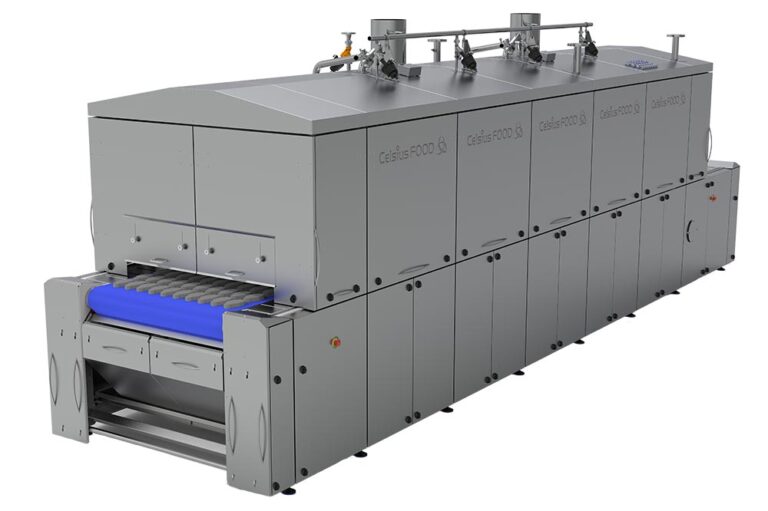 Individual temperature zones: Heating plates adjustable to 260°C / Broiler Grills adjustable to 800°C
Products are heated by conduction underneath whilst broiler grills provide convection heat from above.
Static air technology prevents product dehydration, allowing incomparable, homemade taste.
For energy, water, and production cost savings, the system uses steam to wash the Teflon belts during operation.
Modular design allows for future expansion and combination cooking/ cooling technologies.
Latest-generation HMI allows up to 300 recipes to be stored.
The ConduVec Combi Oven combines conduction with convection and non-stick conveyors. This versatile system is ideal for ground meat, bone-in and irregular shaped products for an incomparable home-made result. Combining two different heating techniques, the ConduVec Combi Oven conveys products on non-stick PTFE belts, ensuring product safety throughout the entire process. Simultaneously, broiler grills (electrical resistances) provide dry convection heat from above, making this device one of the most flexible systems within the food-processing industry.
Two different heating techniques
Electric or thermal oil heated plates
MEAT
POULTRY
FISH
PET FOOD
CHEESE/DAIRY
PLANT-BASED
BAKERY
VEGETABLE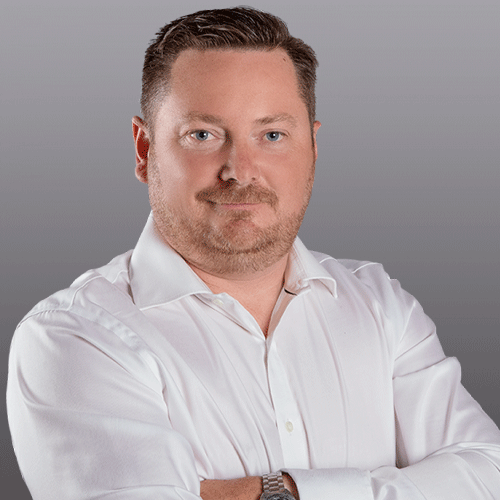 Divisional Manager – Thermal Processing and Conditioning
"The ConduVec Combi Oven combines convection and conduction all in one machine. Suitable for all applications, the system is the most flexible offered by CelsiusFOOD. The CelsiusFOOD modularly designed systems allow for development of completely tailored solutions, made for your product. The flexible systems are scalable, allowing for future expansion as required. Contact us for more information."
ADDITIONAL PRODUCT INFORMATION
CelsiusFOOD ConduVec Combi Oven
ConduVec applies dry heat from broilers without moving the air. Convection broilers in still air do not blow away any moisture, they eliminate the need for wet steam to compensate for moisture loss during the browning process. This unique design allows meat juices to stay with the products on a heated conveyor during the cooking process, ensuring all products are of high-quality and are not of a dry texture but maintain that moist consistency that is desired on the market. This thermal process also gives the products an incomparable home-made taste, so not only do the products appear to be home-made, they also have the home-made taste. As the ConduVec does not use any steam or forced air during the cooking process, CelsiusFood can guarantee a Maliard reaction with the optimal browning and ensuring the product maintains its natural shape throughout the process.
The option for recipe management is utilized through the latest generation of HMI, which is able to save up to 300 recipes for a simplified future production. There is also the possibility of setting the distance from the broiler grills to the products and adjusting the cooking time and temperature to ensure you have the correct parameters for your chosen production. The device is also hygienic and innovative in that it uses steam to wash the Teflon belt during operation, ensuring a hygienic production space and placing food-safety and quality as a top priority.
Contact us for more information on this or any other product we offer.