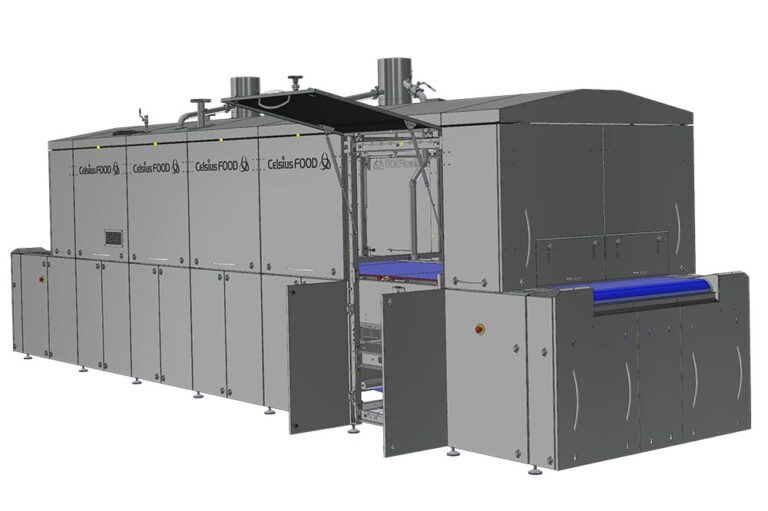 Modular design allows for future expansion of the unit and combination cooking and cooling technologies.
Vacuum technology ensures proper heat transfer and even product colour.
Product is heated from the base by conduction (ideal for liquid, viscous or marinated products).
Optional flip device to cook products consistently on both sides.
The ConUno Base Cooker uses a unique heating technology for challenging products that may be sticky, liquid, viscous or marinated. This base cooker prevents these products from sticking, it uses one heated Teflon belt to convey and cook the products and with a maximum temperature of 260°C (500°F), the ConUno technology works like a continuously moving frying pan. As this device can be used as a cooker for liquid products, it is fully equipped with a vacuum to guarantee proper heat transfer and an even colour on all of the products, ensuring a consistent, high-quality result each time.
Single Teflon belt to convey and cook products
Designed for challenging products
Continuous cooking system
Maximum temperature of 260°C (500°F)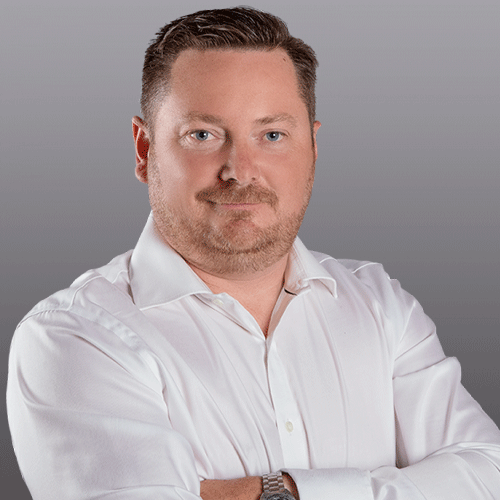 Divisional Manager – Thermal Processing and Conditioning
"The ConUno Base Cooker from CelsiusFOOD is ideal for setting the base of a product before belt cooking. This process prevents product damage i.e., 'belt marks'. CelsiusFOOD's modularly designed systems allow for development of completely tailored solutions, made for your product. The flexible systems are scalable, allowing for future expansion as required. Contact us for more information."
ADDITIONAL PRODUCT INFORMATION
CelsiusFOOD ConUno Base Cooker
The ConUno Base Cooker is the ideal device for certain signature products, for example, it can be used to pre-sear sticky chicken products as setting the base on a heated non-adhesive PTFE conveyor prevents viscous products from sticking to the tunnel or spiral ovens. As a pre-cooker, the ConUno Base Cooker sets the base of sticky poultry products as once the proteins are set, the cooking process can be continued in a spiral oven. The heated conveyor sets the base to prevent marinated products from sticking to metal conveyors, ensuring a clean and hassle-free production when using sticky products. It also works well for pancakes and omelets as these viscous batters are dispensed directly onto the solid non-stick conveyor.
A heated drip-zone under the dispenser fixes the shape of low viscosity batters before baking, ensuring you get the perfect product shape each time. A flipping device can also turn products 180° if you require browning on both sides of a product. The system can also be used as a continuous moving skillet or sauté, depending on your requirements. An automatic stirring device may also be added to mix the ingredients which are cooked together during conveyance. When the products eventually chill in their forms, ConUno Base Cooker heats the base of the forms before unmolding, ensuring a high-quality end result each time.
Contact us for more information on this or any other product we offer.