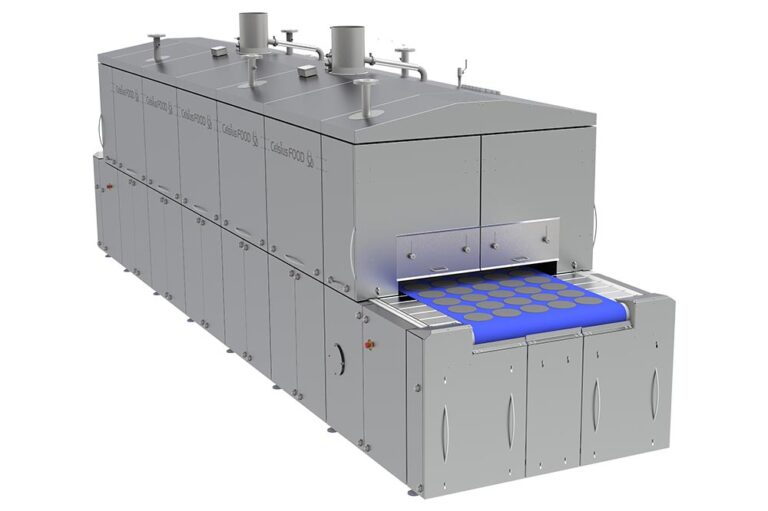 Variable top and bottom belt temperatures (up to 260°C).
Double contact heating increases core temperature quickly for efficient searing and browning.
Steam technology continuously cleans the Teflon conveyors, reducing water and energy consumption.
Electric or thermal fluid heated Teflon belts.
Store up to 300 recipes with latest-generation HMI.
Modular design allows combination cooking/ cooling methods, as well as future unit expansion.
The ConDuo Twin Belt Grill is an extremely efficient and productive device as it is equipped with a twin belt grill, enabling it to become the most productive system when searing and cooking RTE bacon and, deboning, slicing and reforming products, without compromising quality or yield. The device cooks the desired product between two heated Teflon belts, these belts convey and cook the products continuously. This is similar to cooking between two frying pans, it is time efficient and provides a high-quality end result to your food product. You can adjust the heated belts, cooking time and temperature and save the parameters to the generation HMI for future use.
Surpasses microwave, hot air and steam cooking systems
Conveys and cooks continuously
Reduces water and energy consumption
MEAT
POULTRY
FISH
PET FOOD
CHEESE/DAIRY
PLANT-BASED
VEGETABLE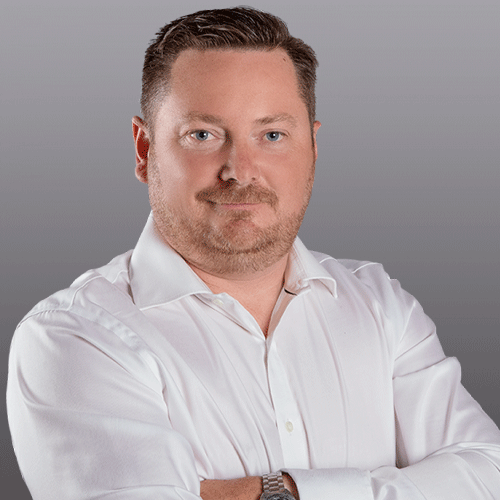 Divisional Manager – Thermal Processing and Conditioning
"CelsiusFOOD's ConDuo Twin Belt Grill is the flagship machine for bacon cooking specifications. Cooked, RTE bacon can be produced with belt speeds of up to 20 metres per minute. The ConDuo is also available for on-bacon applications such as chicken or burgers. CelsiusFOOD's modularly designed systems allow for development of completely tailored solutions, made for your product. The flexible systems are scalable, allowing for future expansion as required. Contact us for more information."
ADDITIONAL PRODUCT INFORMATION
CelsiusFOOD ConDuo Twin Belt Grill
With the ConDuo Twin Belt Grill, there is the option to save parameters to the last generation HMI, with the chance to save up to 300 recipes to simplify future production. The conduction heat provides a home-made appearance and a unique technique that microwaves, hot air and steam cooking systems cannot achieve. The ConDuo utilises technology that increases core temperature quickly and consistently by maintaining an equal product thickness. The direct heat from the Teflon belts provides the best colour, browning flavours and textures for various food products, such as bacon, burger patties and chicken.
This device uses thermal fluid and continuous steam-cleaning in order to reduce power and energy consumption, becoming an efficient and hygienic machine. As a device that utilises twin belts, it becomes an extremely proficient method of cooking, ideal for a production area that requires an efficient, resourceful device. CelsiusFood also manufacture ConDuo models to adapt to your capacity needs.
Contact us for more information on this or any other product we offer.