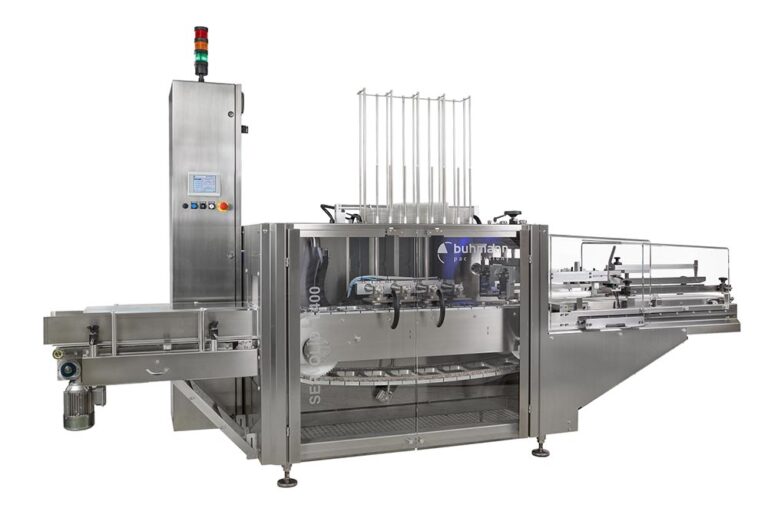 Optional infeeding systems e.g. screwfeed and carrier belt
Accessible and hygienic linear design allows for easy cleaning and maintenance
Optional extendable magazine
Optimised lid positioning and sealing via plate transport system
High efficiency and ease of use with optimised balcony design
The Buhmann SERVOSET L400 is a lidding machine for thermoformed packs, trays or pots in a wide variety of shapes and sizes. The L400 is a high-quality 'snap on lid' lidding machine. Made of stainless-steel, the device is robust and reliable. Ergonomic design enables easy maintenance and simplified cleaning. Buhmann have also manufactured the L400 for an easy operation and refilling of the lids into the magazine at the most efficient height for the operator.
Compact, space saving dimensions
Minimal format changeover times
Accurate and secure lidding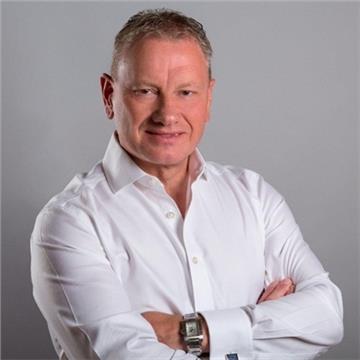 Divisional Manager – Inspection and End of Line Automation
"The SERVOSET L400 is a high quality, compact, stainless steel 'snap-on' lidding machine, offering reliable, quality lidding of various pack formats in a wide variety of shapes and sizes. All our machines are available as individual efficient machines or together as a fully integrated filling and packing line. Contact us for more information."
ADDITIONAL PRODUCT INFORMATION
The SERVOSET L400 utilises a format plate transport system to ensure the most accurate and secure lidding placement and sealing, ensuring no issues during operation and a high-quality end result. The design of the SERVOSET L400 allows for an accessible, hygienic linear design that simplifies the cleaning method and provides easy access for maintenance, assuring the longevity and safety of the machine. An interactive touchscreen system provides easy to select settings, making it an easy device to operate with minimal training required.
The touchscreen also allows a quick and easy height change, ensuring the machine is the optimal height for both the operator and operation. The machine is extremely efficient and time-saving as there is minimal format change over time, promising a swift, efficient production. The machine itself has a compact design and therefore requires minimal footprint in the production area.
Contact us for more information on this or any other product we offer.