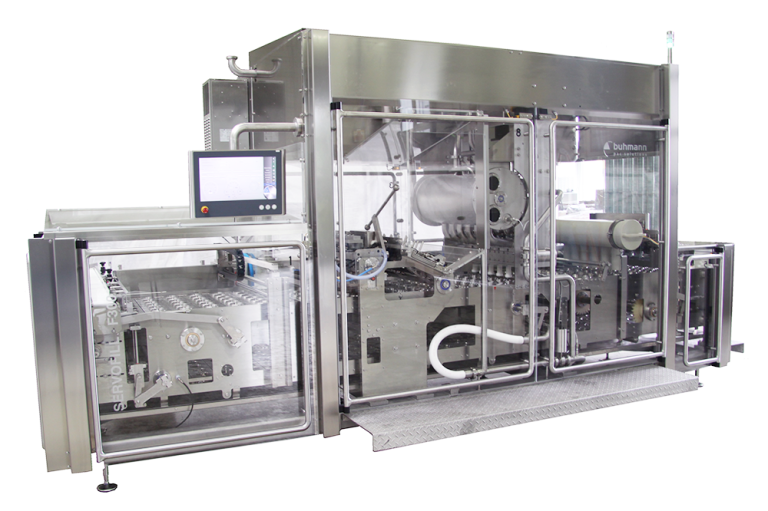 Convenient access to packaging material refill stations
Rotative drives for precision and simplicity
Efficient and easy format changeovers through double index technique, changeable filling valves, sealing heads and magazines
Easy access ergonomic design for simple maintenance
Optional lidding, garnishing, spoon insert capability
The Buhmann SERVOFILL F300 is a multi-lane machine that accurately fills any type of pumpable product into trays/pots ready for further processing. The F300 is a single integrated machine which automatically de-nests, deposits and seals the tray with either flexible and/or rigid snap-on lids.
Compact, space-saving design
MEAT
POULTRY
FISH
PET FOOD
CHEESE/DAIRY
PLANT-BASED
BAKERY
VEGETABLE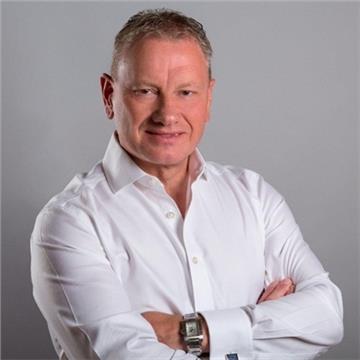 Divisional Manager – Inspection and End of Line Automation
"Buhmann is a leading manufacturer of machines which accurately fill, seal and/or lid trays or pots for all types of liquid and semi-liquid products. The packs are filled, sealed and/or lidded on the same machine. The integrated, high-speed systems benefit from an easy-access open design, compact footprint and precision filling and sealing, providing the most effective solution. All our machines are available as individual efficient machines or together as a fully integrated filling and packing line. Contact us for more information."
ADDITIONAL PRODUCT INFORMATION
The SERVOFILL F300 is ergonomically designed to ensure the ease of operation, cleaning and maintenance and optimal accessibility to the product, whilst also allowing access to the packaging material refill stations without the need for stairs. For full control during the operation, the control cabinet is easily accessed and is therefore easy to maintain. The SERVOFILL F300 uses a rotative drive which allows both precision and a simplified operation. 
There is also minimal wear due to the chain-less transport plates which also ensures highly accurate filling and sealing. The double index technique, along with the fast-changeable filling valves, sealing heads and magazines allows efficient and easy format changeovers, ensuring a time-saving system. The machine also has a compact footprint ensuring there are minimal space requirements in a production area.
Contact us for more information on this or any other product we offer.