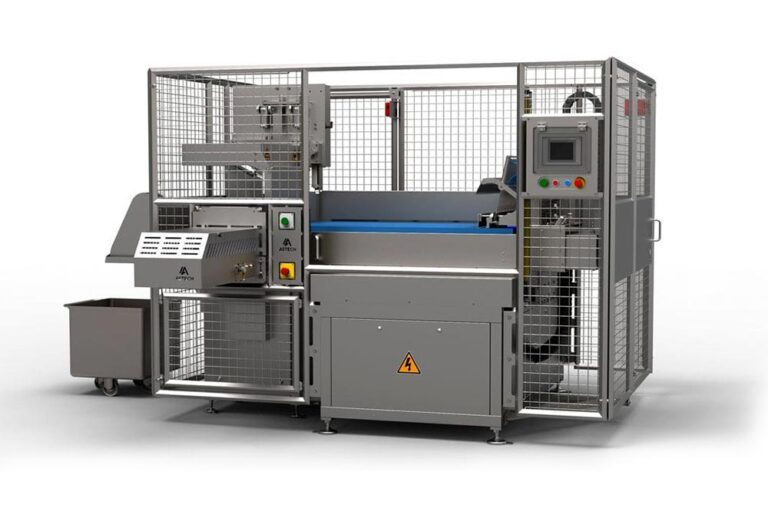 Protective fencing prevents access to the interior
Safety light curtain automatically stops when accessed
Robust machine's chassis made from high-thickness tubes and sheets
Computer-controlled servomotors for precision cutting
Touch screen control offers a wide range of cutting configurations
Ideal for cutting both fresh and frozen bone-in or boneless product, the Automatic Bandsaw SRA is the most recent design of the original model. With updated features, the design 2.0 will guarantee satisfaction. It offers a high-production rate with a precision in thickness of the cut.
Enclosed machine for safety
Stainless-steel and food-safe plastic materials for hygiene
© ASTECH FOOD MACHINERY S.L.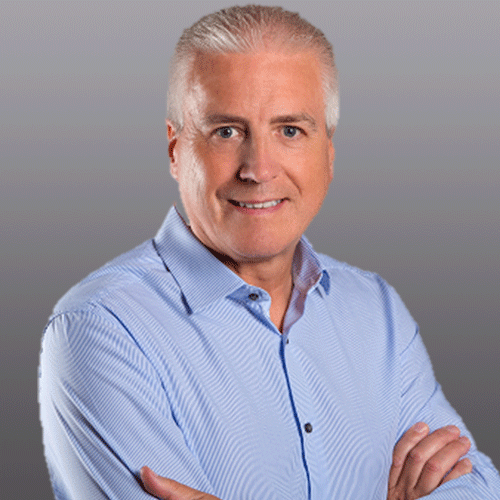 "The SRA bandsaw from Astech offers high production rate, precision in the thickness of the cut, and the highest level of safety during use. The latest development of the SRA allows processing of both fresh bone-in or frozen products. The machine is fully enclosed by a robust safety cage to ensure safe operation. Contact us for more information."
ADDITIONAL PRODUCT INFORMATION
Astech Automatic Bandsaw SRA
The constant cutting speed ensures high-quality cuts with each product at an accelerated rate, assuring a proficient production time. With the machines high-production rate, a singular operator can operate two machines simultaneously, doubling your proficiency in the production room. The Automatic bandsaw SRA also offers a versatile operating system, as the included programme offers a wide range of options for cutting configurations. There is also the ability to change the grippers, allowing different products to be cut. This versatility assures a resourceful, proficient machine with a small operating space, requiring less area in a production room. The machine's compact design does not mean the machine is not powerful and robust. The machines chassis is manufactured with high-thickness tubes and sheets which are welded together and then machined as a whole, this allows exact measurements and precise movements. These precise movements are all performed by servomotors and all of the calculations are made by a computer to ensure there is an accurate reading, devoid from human-error.
Astech places the operator's safety at the top of their priority list and therefore have encased this machine with a fence to prevent access to the interior. This also leaves the loading area free, which is also protected by a safety light curtain that stops the cycle whenever it is broken. The safety of this design is to ensure that all health and safety standards are met to the highest degree. The machine is made from materials that meet all food-safety standards and also allow for a simplified sanitation process.
Contact us for more information on this or any other product we offer.