Simon Howie Foods has recently invested in a large factory extension dedicated to improving production of its best-selling bacon. In equipping what is lovingly known as 'The Bacon Room', the company has drawn on the extensive knowledge and experience of Interfood Technology in bacon production.
Simon Howie Foods, widely known as The Scottish Butcher with its two shops in Perth and Auchterarder, is based in Dunning, Perthshire, a family run business which has come a long way from initially setting up shop back in 1986. It has grown over the years to become one of the UK's best-known food brands, from its origins as the brainchild of one very ambitious young 19 year old to the success story it is today with some 110 employees. Over the years sourcing the best local ingredients to produce the very best quality products has always been key. This has not gone unnoticed, with multiple awards received along the way, most recently highlighted by five wins at the Great Taste Awards 2020. The brand continues to excel with the constant development of new products, including most recently premium black label sausages and the new look for its existing premium dry cure bacon range.
When looking to its latest investment in The Bacon Room, Simon Howie Foods turned to long term equipment supplier Interfood in identifying how to improve bacon production, having outgrown existing practices. Central to the new operation is a complete line solution featuring a Weber 604 vario orbital blade slicer with scanner and a Pujolas PF Verlatori 3DRL press with ILS transfer system. The machines work seamlessly together as a single line solution to ensure a very high line efficiency, maximum yield and optimum quality of the Simon Howie premium dry-cure bacon.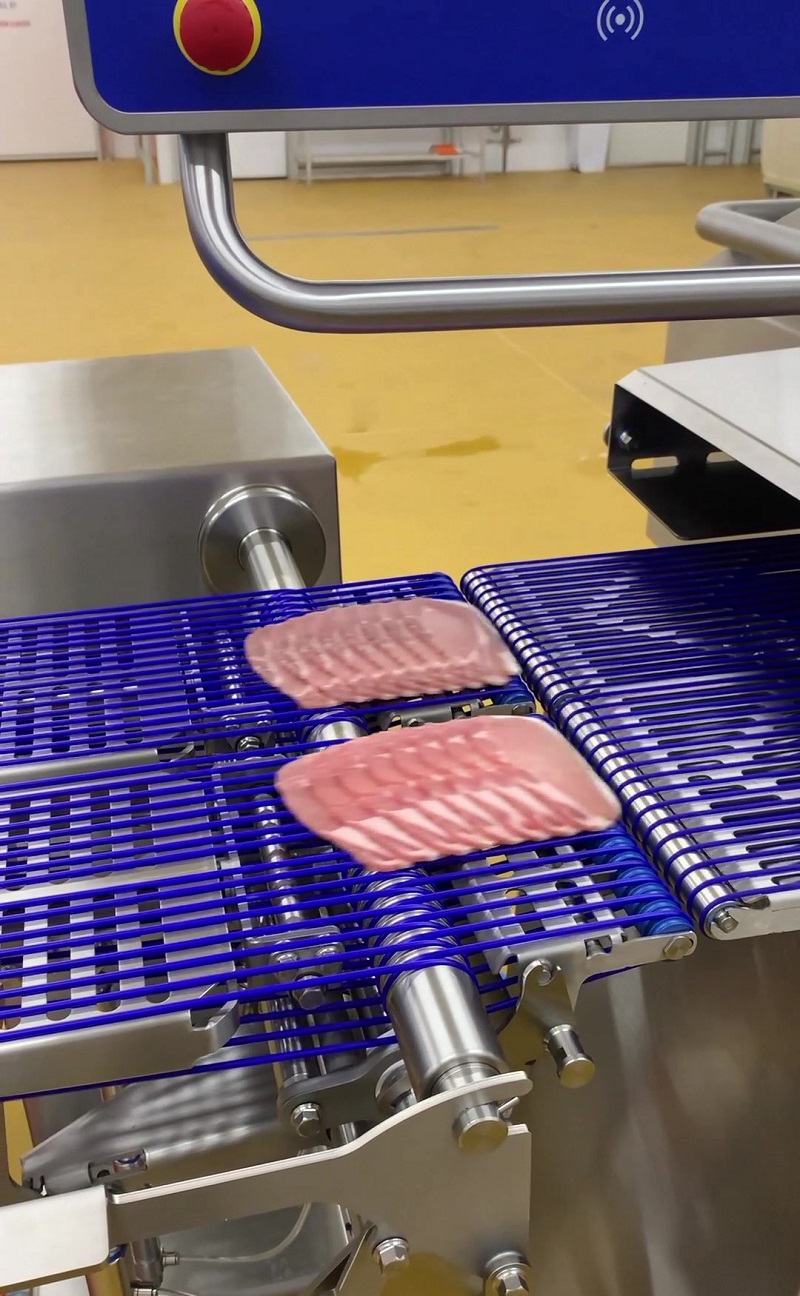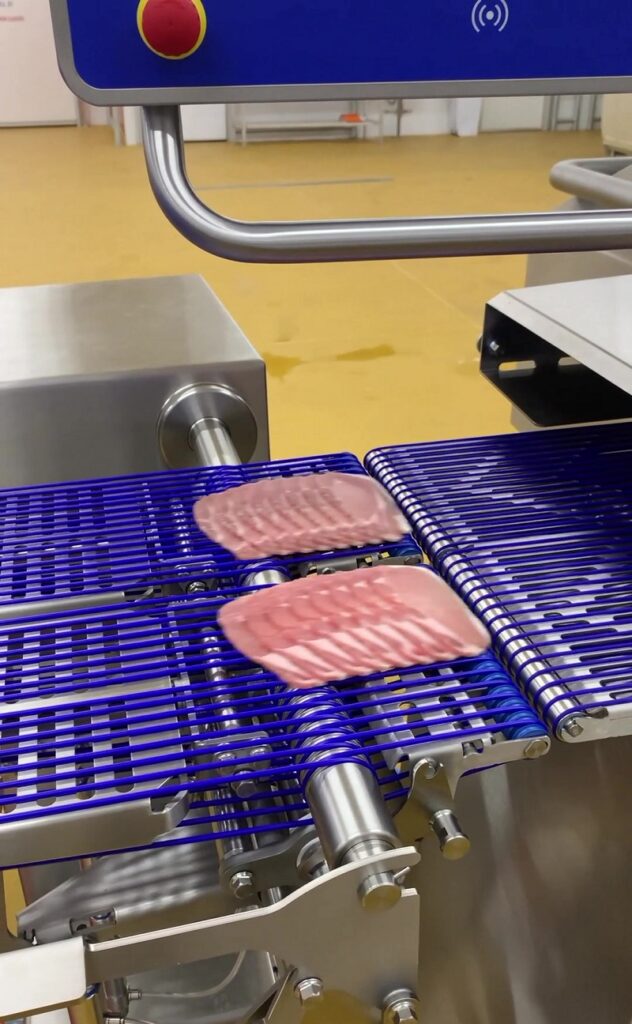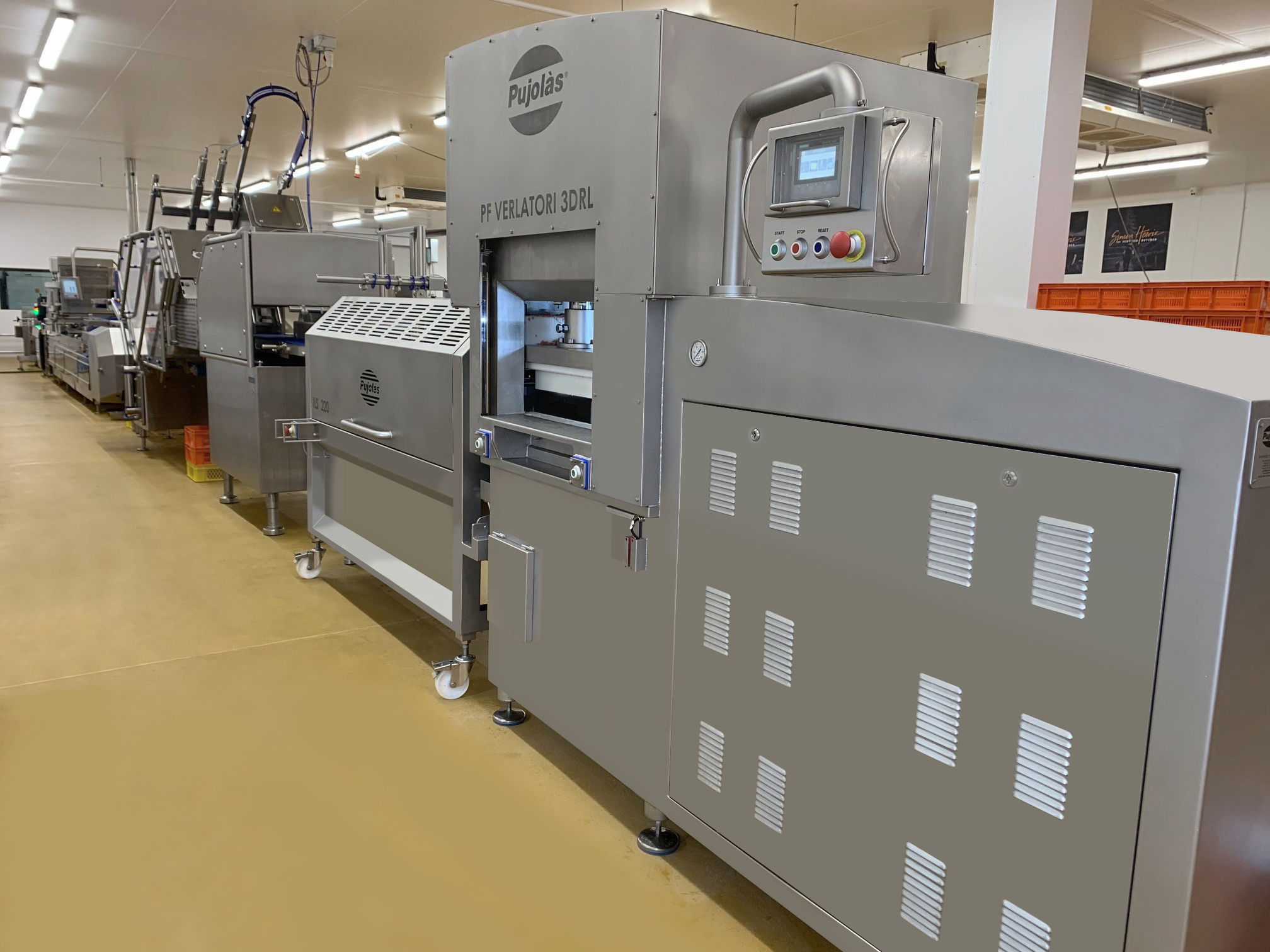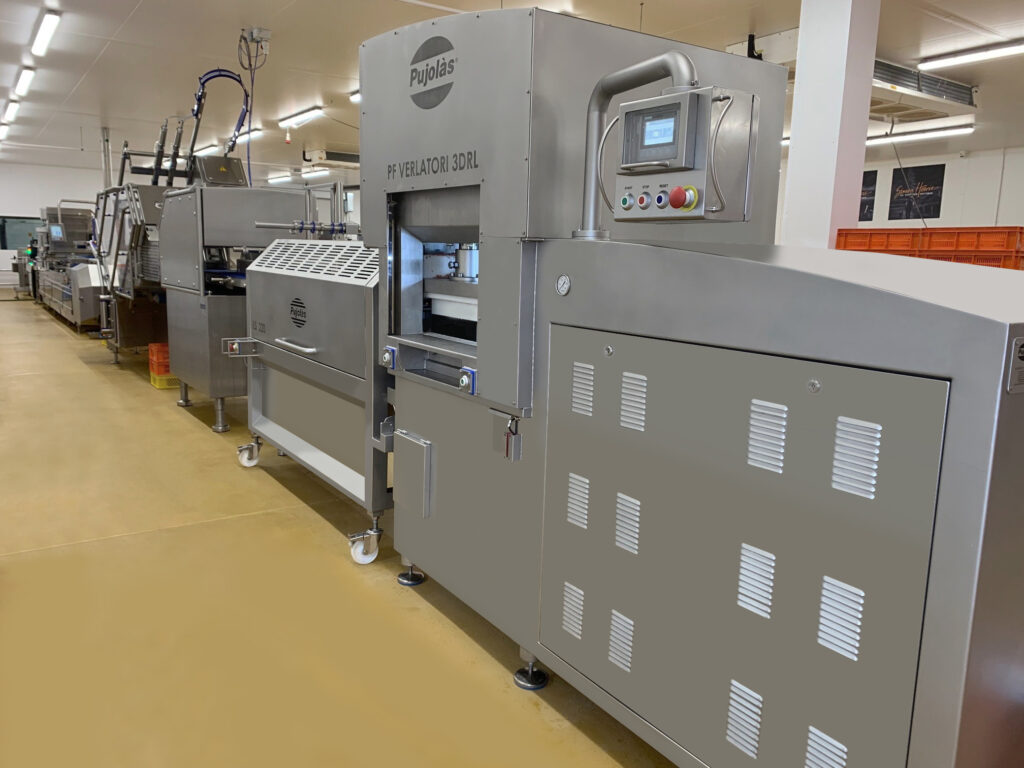 All of the equipment was delivered and commissioned by Interfood. The new machines provided not only exceed the additional required capacity but have also enabled five operatives to be re-deployed throughout the business to positions where manual skills could be more advantageous.
Due to the new process and technology, the business has seen a significant improvement in yield. With growth in the Simon Howie brand over the years, adapting and implementing new practises and machinery has been key to meeting ever increasing demand from both high-end restaurants and retailers alike. Throughout the company's development, Interfood has helped support the team through technical knowledge and supplying machinery to best fit the business' changing needs.
Prior to the latest investment, machinery supplied included a K&G Wetter 200 litre Cutmix bowl cutter which helped improve presentation and process time with sausage production, Poly-clip clippers for packing black/white puddings and haggis prior to cooking, and a Weber 405 slicer to increase both capacity and yield when slicing Lorne, black puddings, haggis and alternative vegetarian products.
James Tree, Simon Howie Foods' Operations Manager, comments – "The new Weber/Pujolas slicing line has been a much-anticipated change here at Simon Howie Foods. Our goal has always been to offer our customers the best product we can and this certainly enhances our ability to do so. Not only has it improved our production process significantly, but it also allows us to offer our customers a much more consistent product all year round. The two experiences we've had this year with Interfood have been great. During the installation of the K&G Wetter Cutmix 200L earlier this year and, more recently, The Bacon Room installation consisting of our new Pujolas press and Weber slicer combination, Interfood's engineers and team members have been excellent. They possess the knowledge of the equipment and, importantly, also respected the new, sometimes strange rules that have developed as a result of the pandemic. A big thanks to all involved from the team here at Simon Howies."
Scott Thomson, Simon Howie Foods' Engineering Manager, comments – "Simon Howie Foods have worked with Interfood Technology for many years now. In the early years our involvement was mainly through John Grant, owner of Polytech Food Systems based in Glasgow. As Interfood Technology's partner in Scotland and specialising in Poly-clip clipping machines, John actually installed our first hand clipper in our original butchery shop all those years ago. As the business grew we continued to invest with Polytech in new, faster and more efficient machinery, with the factory moving from the butchery hand clipper to semi-automatic clippers, before further progression to the fully-automatic clippers we operate today. John introduced us to Brian Teece from Interfood a few years back and since then Brian has worked on several projects with us and, with the team at Interfood, delivered very successful results for each. The support systems in place at Interfood are probably the best in the industry and the stock levels of spare parts they hold in the UK and Ireland really make a difference. If we get caught out, we know we will soon have our part on site and be back up and running. Also, if required, an Interfood trained technician will be on site latest the next day or remotely connected in real-time to the machinery to provide our operators or engineers with additional support."
Brian Teece, Interfood's Regional Manager for Scotland, comments – "Simon Howie Foods and Interfood have worked together over a number of years. Interfood has extensive experience of supplying equipment for a wide range of different food processing and packaging applications. By working closely with Simon Howie's own product specialists, the Interfood team was able to come up with a solution which exceeded the specific requirements requested for the new dedicated bacon facility at the Perthshire factory. The investment provides an excellent platform for the company to move into its next stage of development and we wish them every success in continuing to grow what is already a well-established and well-loved brand."