Demand for and consumption of vegan products throughout the world and the UK continues to grow at an exponential rate.
Thanks to the success of the Source Technology PowerHeater supplied by Interfood Technology in the UK & Ireland, a number of major retailers and foodservice providers now have fresh chilled vegan products on the shelf which are made from chilled texturised plant- based components. These products, which are meat-like in their characteristics, have the same bite, succulence and flavour as chicken, pork, beef and even duck etc, though with obvious nutritional benefits and a lower calorie count.
The plant-based ingredients are combined and then processed through a patented piece of equipment – the PowerHeater – which is built by Source Technology of Denmark.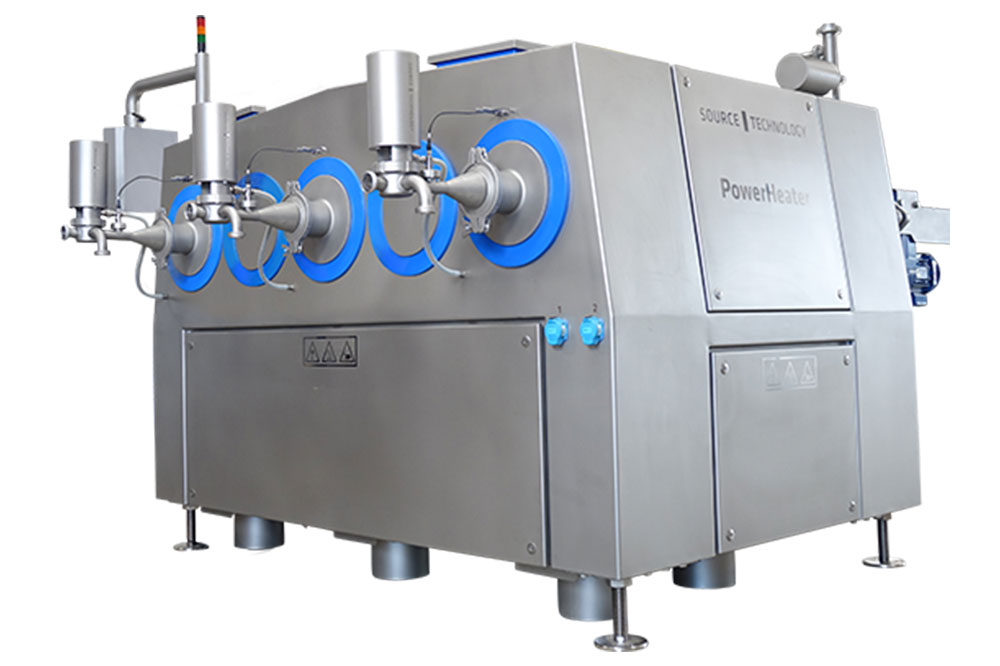 The ingredients are supplied to the PowerHeater and are cooked whilst being transported through what is effectively a closed system at a low temperature to retain flavour, moisture and nutritional benefits. They can then be grilled or marinated or quickly cooled or frozen for further processing.
Unlike any other process available on the market, the Source Technology PowerHeater equipment aligns the plant fibres and pasteurises the ingredients to give a ready-to-eat product if this is what is required.
In product testing, those produced by the PowerHeater have been described as the best meat-like products on the market and can be sliced, diced and effectively ground on Source Technology's own associated Flexicut. They can then be added to ready meals as large cut meat-like pieces or in a ground mince-like state for pastry based and potato topped pies and dishes such as chilli. The product can also be added to stir fry's, wraps, sandwiches etc. Wide thin strips of product like bacon or ham can be produced.
Another feature of the PowerHeater is its proven low operating cost; it requires only steam for indirect heating purposes. Throughputs of up to 250 Kg per lane can be achieved which equates to 1.25 Tonnes per hour when running a 5-lane unit. Typically two operators are required to run the system.
The Source Technology PowerHeater can also be used to add value to specific lower quality cuts of meat and for the production of flexitarian combined meat and vegetable products.
Source Technology's PowerHeater is exclusively available from Interfood Technology in the UK and Ireland.
For more information, visit powerheater.co.uk