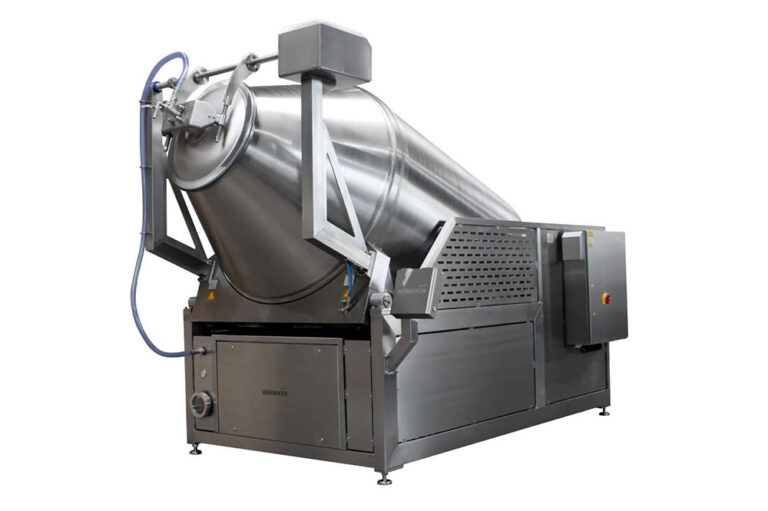 Large drum capacity with filling volume of 60%
Construction of fins allows a gentle or intensive tumbling action
Parameters are programmable with the user-friendly touch panel
The Tumbler Type R is an industrial, high-capacity tilting-drum tumbler with unique lift-tilt system. Available with different fin variations, the R series machines can be constructed for soft or intensive tumbling, as well as 3D tumbling for maximum protein activation. Equipped with four robust drum fins that create an intense massage under vacuum, the Type R ensures all muscle surfaces are evenly and accurately worked assuring consistent results every time. A filling volume of 60% is achieved with a 45 degree tilt for unloading.
60% filling volume (depending on product)
Batch automation and recipe management via HMI
Variable drum speed from 0.5 to 10 RPM
Robust and hygienic design
Capacities from 1650 to 10000 litres
MEAT
POULTRY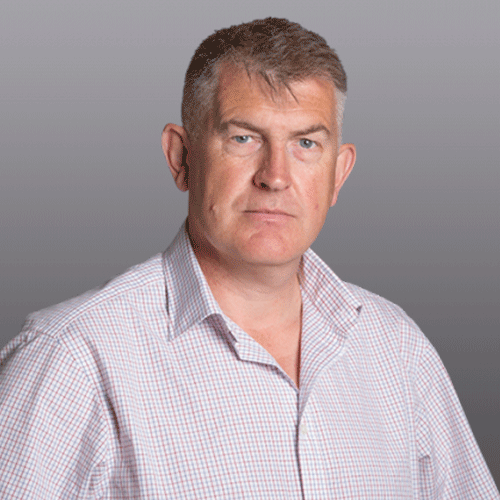 Divisional Manager – Curing to Clipping
"For customers favouring tilting machines, the R series is ideal especially for second stage tumbling operations where direct bin loading is necessary. The Henneken R series tumbler is available standalone or supplied as part of a whole line solution. Contact us for more information."
ADDITIONAL PRODUCT INFORMATION
Henneken is a manufacturer at the leading edge of tumbling technology, whose design and build quality is second-to-none. Continuous development of standard or in-line models, offering unique fin or helix design, with tipper or vacuum loading, has resulted in a comprehensive range of solutions for any given application.
Whether you are producing small or industrial-scale batches, our range of tumblers can accommodate any size capacity requirement with 50 – 12,000 litre volumes available and a comprehensive range of options, including:
Glycol jackets for keeping product at an optimal temperature during the cycle, ensuring consistent results
Weigh cells for constant monitoring of product and additive ratios
Different loading solutions for 200/300 litre stainless steel bins and 500 litre plastic boxes, as well as vacuum options, for minimal handling
Tumblers which can also be used for defrosting, straight through to a continuous tumbling cycle
Backed by Interfood's full technical and service support, our range of tumbling solutions can be integrated into your existing production line or supplied as part of a comprehensive line solution in conjunction with our wide range of preparation equipment.
Contact us for more information on this or any other product we offer.