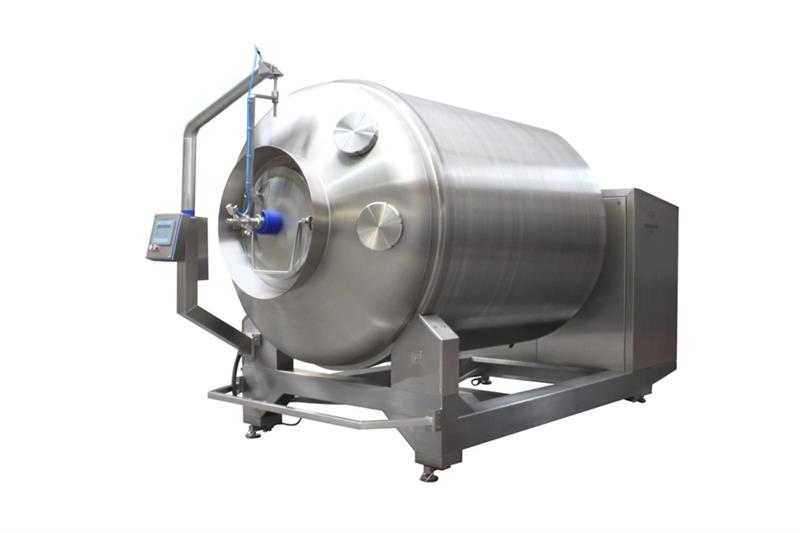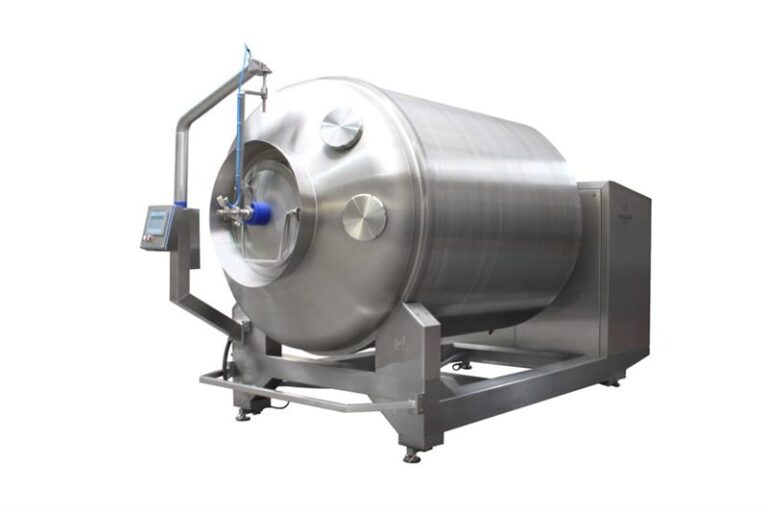 Tumbler parameters can be adjusted by the user-friendly SIEMENS touch panel 
Comprehensive cooling/heating control for consistent results
Internal diagonal fins create a 3D mixing result
Gentle on natural products, whilst ensuring a deep massage for single primals, the Henneken B Series Vacuum Tumbler provides intensive and homogenous processing for the majority of applications. With diagonal fins, the tumbler gently guides the product in controlled rotation, creating a three-dimensional mixing effect for maximum protein activation. The diagonal fins make loading and unloading quick and simple. Due to the excellent price to performance ratio, the B series is now Henneken's best-selling Tumbler and is available in capacities from 650ltr to 12,000 ltr, providing a high-performance tumbling solution for any given requirement, including in-line operation.
Suitable for tumbling, curing, mixing, salting, defrosting, coating, and marinating
Diagonal fins for gentle yet intensive 3D tumbling
Hydraulic loading and unloading for fast changeovers
Capacities from 650 litres to 12,000 litres
MEAT
POULTRY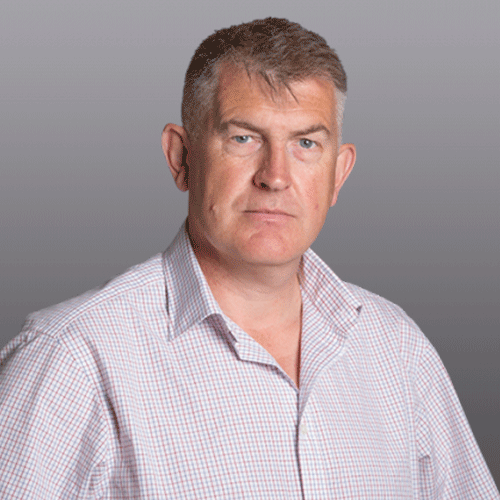 Divisional Manager – Curing to Clipping
"For the majority of applications, the B series meets most requirements. The 3D tumbling action is gentle on natural products, whilst at the same time can give a deep massage to single primals if required. The Henneken B series tumbler is available standalone or supplied as part of a whole line solution. Contact us for more information."
ADDITIONAL PRODUCT INFORMATION
Henneken is a manufacturer at the leading edge of tumbling technology, whose design and build quality is second-to-none. Continuous development of standard or in-line models, offering unique fin or helix design, with tipper or vacuum loading, has resulted in a comprehensive range of solutions for any given application.
Whether you are producing small or industrial-scale batches, our range of tumblers can accommodate any size capacity requirement with 50 – 12,000 litre volumes available and a comprehensive range of options, including:
Glycol jackets for keeping product at an optimal temperature during the cycle, ensuring consistent results
Weigh cells for constant monitoring of product and additive ratios
Different loading solutions for 200/300 litre stainless steel bins and 500 litre plastic boxes, as well as vacuum options, for minimal handling
Tumblers which can also be used for defrosting, straight through to a continuous tumbling cycle
Backed by Interfood's full technical and service support, our range of tumbling solutions can be integrated into your existing production line or supplied as part of a comprehensive line solution in conjunction with our wide range of preparation equipment.
Contact us for more information on this or any other product we offer.