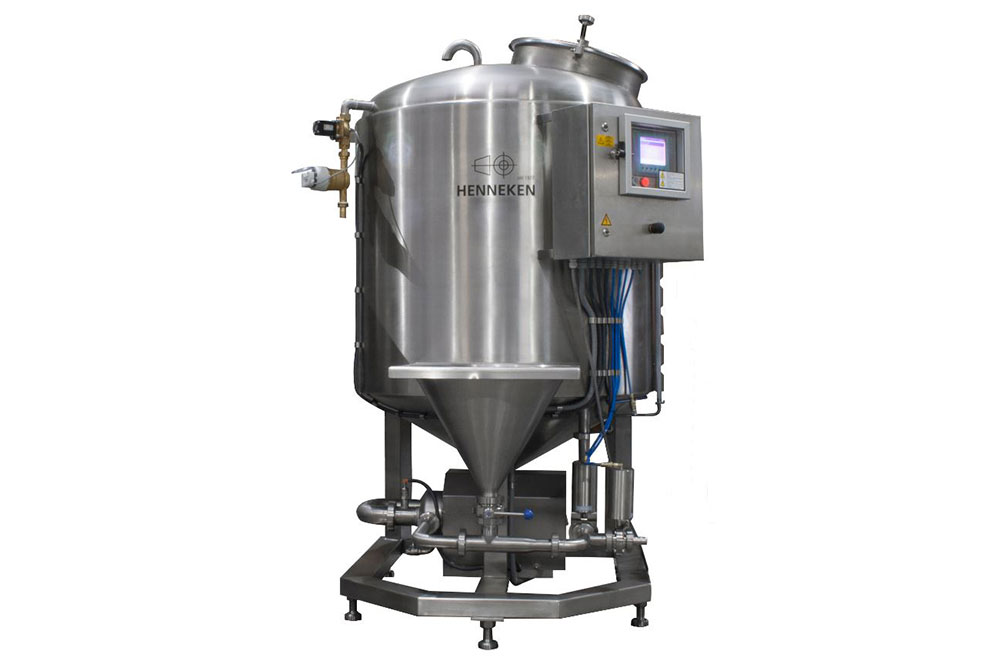 The venturi-system supports a fast and homogenous mixture of products
The product is automatically sucked in and mixed without excess lumps
All tubes and valves are easily removed for cleaning and maintenance
Henneken's HVM Brine Mixers utilise a venturi mixing system and offer an efficient and optimized solution for the preparation of liquid and powdered brines, marinades, and sauces for added-value meat, poultry, fish, dairy, vegetarian, and convenience foods. The venturi system supports a fast and homogenous mixture of fluids, powdery substances and ice in water. Ingredients are loaded and mixed quickly and intensively to avoid clumping. The HVM range is optionally available with double jacket cooling, water meter, touch panel with recipe management, load cells, electro-pneumatic valves, and automation systems. For optimal control, the brine mixer can be connected to the curing injector or tumbler.
Fast homogeneous brine in seconds
Available from 400 to 3000 litre volumes.
Data capture and storage for full traceability
Easy to operate and maintain
High quality, robust industrial design
Options available to further enhance performance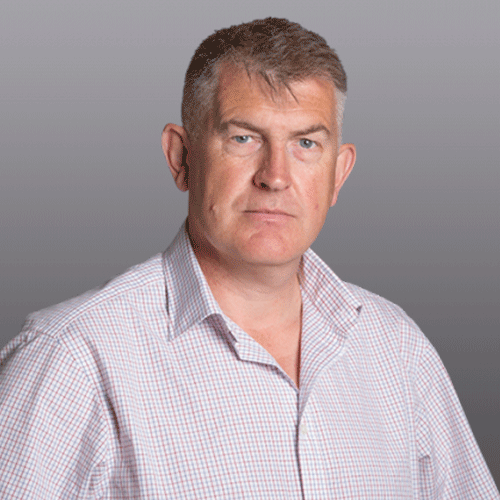 Divisional Manager – Curing to Clipping
"Henneken have developed a comprehensive range of injectors, brine mixers, lacerators, and loading systems, in addition to an extensive range of vacuum tumblers. Henneken are able to offer tailor-made solutions as well as modular individual systems for the processing of meat, poultry, fish and ready meals. – 'A Turn Key Solution For Your Entire Marination Requirements'. Contact us for more information."
ADDITIONAL PRODUCT INFORMATION
Henneken HVM Brine Mixers
Hygienically designed, fully programmable, and easy to operate, the mixers provide a consistent and homogenous product, ready for further curing, injecting, and tumbling.
With 400 litres to 3,000 litres volume available, our comprehensive range of brine preparation equipment ensures options are available for any size of business or capacity requirements. Backed up with Interfood's full technical and service support, our range of brine and marinade preparation solutions can be integrated into your existing production line or supplied as part of a comprehensive line solution in conjunction with our wide range of preparation equipment.
Contact us for more information on this or any other product we offer.