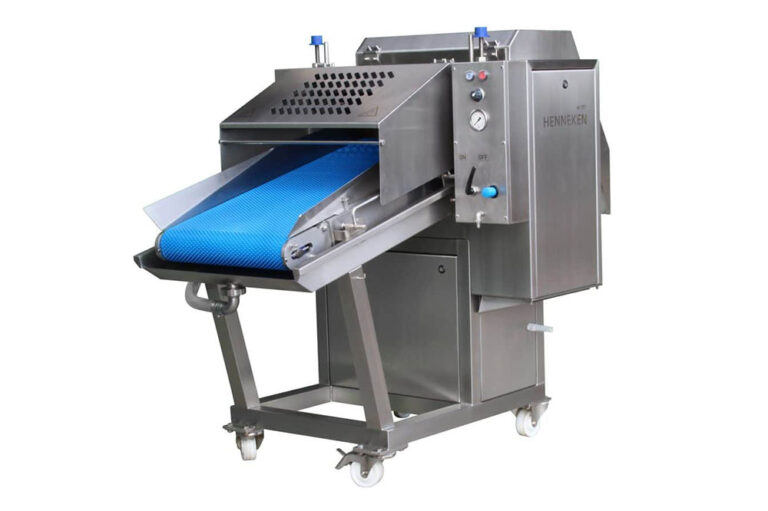 Distance between knife rollers: -12mm to +160mm.
Simple push button control
The HT520 Steaker is Henneken's lacerating system for maximising protein extraction and increasing product tenderness. Available with various cutting patterns and roller profiles for your specific product requirements, the lacerator is used to prepare products to yield rapid and consistent tumbling, and cooking results. The pneumatically sprung knife rollers adapt to the size of your product and by adjusting the height and air pressure products are processed gently yet intensively and provide uniform results, every time. This system can be used in-line or stand-alone, prior to further processes.
Ideal for high-volume requirements
Reduction of losses during cooking
MEAT
POULTRY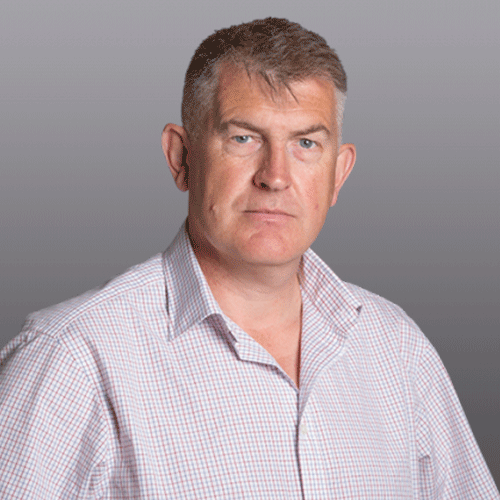 Divisional Manager – Curing to Clipping
"By using different types of knives & rollers a wide range of products can be processed. The Henneken HT520 Steaker is available standalone or supplied as part of a whole line solution. Contact us for more information."
ADDITIONAL PRODUCT INFORMATION
The HT520 roller steaker has a belt width of 500 mm and can be equipped with knife rolls of each 46 or alternatively 65 knives per roll. By the use of different types of knives built from especially hardened steel a wide range of products can be processed. With simple push button control and drip collection, it is designed for high volume lines and offers a vast array of blade and roller profiles.
Backed up with Interfood's full technical and service support, our range of steakers and lacerators can be integrated into your existing production line or supplied as part of an Interfood comprehensive line solution.
Contact us for more information on this or any other product we offer.