Interfood has reported that the focus on full line solutions shows no signs of abating, with processors recognising the benefits of an integrated approach to their slicing requirements.
Tom Foran, Divisional Manager – Slicing for Interfood, said – "one of the most important factors in a successful line solution is the ability and ease for each component and module to communicate with the others. This is a fundamental consideration in the development of automated slicing lines to ensure maximum efficiency. An example of this is the Weber/Textcor full retail bacon line solution. With the proven Textor TS700/750 slicers at its heart, a full slicing line solution can encompass pressing, slicing and packaging right through to end-of line inspection and final case/crate packing, offering an option ideally suited to high-speed retail bacon production." Complete line integration is achieved via the Weber/Textor Power Control System" alongside "Weber One Control" giving the ability to view performance, interrogate and control individual line modules from any touchscreen on the line.
Central to the line is the Textor TS700/TS750, a high-speed slicer designed to meet the demanding requirements of the UK & Irish bacon slicing market. With natural variation and inconsistencies, bacon presents its own challenges, particularly in terms of a potentially significant reduction in yield if sliced using a machine which is not specifically designed to handle it.
As with any slicer, fundamental to success is the blade. Textor (and parent company Weber) operate an in-house blade manufacturing and technology department. This ensures that the blades are developed to meet the needs of specific applications, from all types of bacon (including wet cure and premium dry) in a range of portion presentations.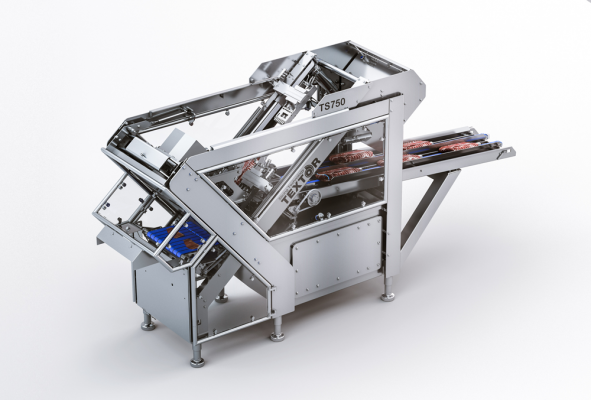 With its extensive experience across all elements of food processing, Interfood is able to offer a slicing line solution which extends from the Weber wePRESS through to end-of-line inspection from Sparc Systems and case packing from Buhmann Pac Solution.
The new Weber wePRESS offers a turnkey solution with the flexibility afforded by a fully fully servo-driven and controlled press, amongst the many advantages is the removal of the need for oil and cooling on the factory floor. Consistency and pressing quality are also closely controlled and maintained ensuring optimum shape to maximise slicing potential. High capacities can be achieved from a machine characterised by its small footprint and low energy consumption. The press can pre-size the product following pressing, determining the slicing lane to which the product should be sent, thereby balancing the products on the line and reducing the amount of empty pockets on the wePACK.
Scanning is an important element of slicing and the TS700/750 both offer highly accurate and consistent proactive scanning and weighing. The TS750 incorporates an integrated scanning and weighing system along with fully independent track related slicing right through the system to the point of loading in the packaging machine.  Automation can also be applied to product transport, loading and infeeding or pick and place through the Weber weLOAD and wePICK systems. These Weber automated loading systems incorporate line intelligence continuously communicating with both up and downstream modules to optimise line performance and efficiency.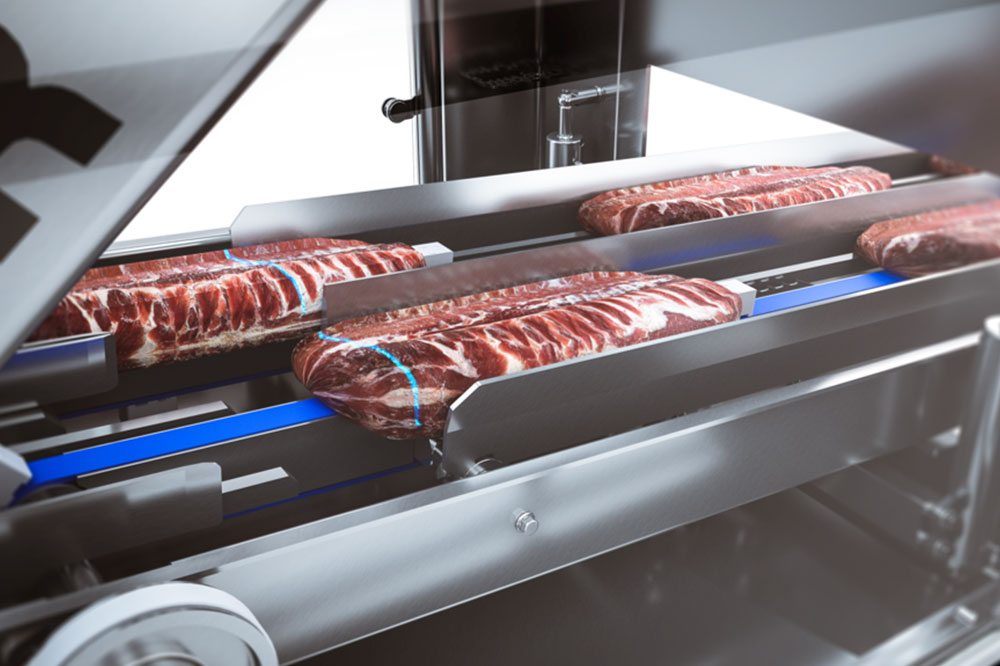 The Weber wePACK 7000 thermoformer has been designed specifically for high speed packaging of sliced products. It employs the same operating system as the Weber and Textor slicers, further ensuring an intelligent design through ease of integration and operation. Built without compromise it ensures the highest performance over extended production periods with innovative design features that ensure maximum uptime. Where converging or buffering is required, the Weber weSORT 5000 maximises line availability and overall equipment effectiveness.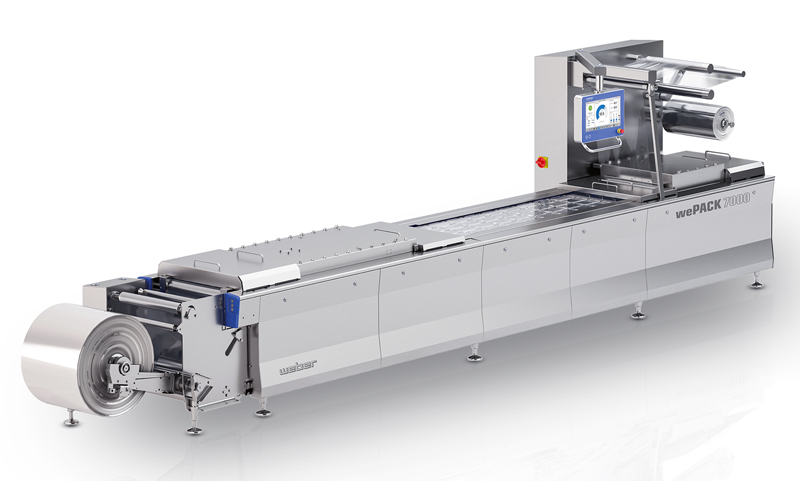 Finally, end-of-line requirements, including labelling, product inspection and case packing can be automated through systems from Sparc and Buhmann. The Sparc Cerberus is a full electric, space efficient combination metal detector/checkweigher that is supported by the same service team as the slicers. It offers inline servo rejection into separate, lockable reject bins for both weight and metal contaminants at up to 200ppm. The Cerberus can additionally be equipped with the "SparcEye" vision system for top and bottom label and coding verification.
Buhmann offer a range of end of line automation solutions from the simple and compact PF200 pack stacker for the collation of finished packs into the required number for the finished box, through to the fully automated SERVOWRAP C500 which can be designed bespoke to specific boxing requirements, incorporating collation, box erecting, filling and lidding before discharge to downstream equipment such as automated palletisation.
Tom concludes – "it's about optimising efficiency and control and that is best achieved through ensuring that the different components in the line communicate effectively. This enables optimisation of product flow and performance which ultimately contributes significantly to a profitable operation. Of course you also need the best available base components to build the line for which Interfood is well known."
The Weber and Textor range are exclusively available in the UK and Ireland from Interfood Technology's dedicated Slicing Division. Contact our experts to find out how we can take your production to the next level.