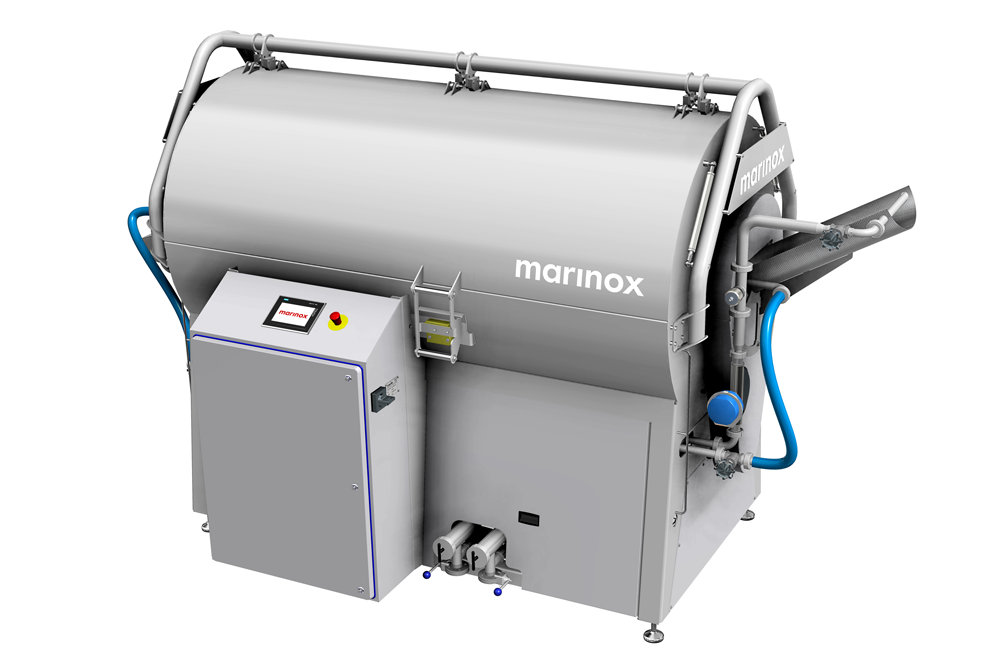 The Marinox DK950 Drum Cooker is designed for automatic, continuous cooking of pourable food. The sophisticated design of the system ensures consistent quality of product and with built-in sensor technology, monitors water quality and temperature, eliminating the risk of overcooked or undercooked product. The DK950's patented product discharge allows continuous processing with a constant flow of products after the cooker. The modern design allows for simple operation, and quick recipe and parameter adjustments via the control panel. Typical applications include ready meal components, dry pasta, rice, quinoa, vegetables, sausages, prawns, cereals.
Water heating options: Electric or steam
Quality: No sticking and improved cooking quality thanks to controlled turbulence in the cooker
Modular: Expandable with various modules such as cooling conveyor or conveyor technology
User-friendly: Recipe adjustments can be made in seconds
Available as a free-standing unit or integrated into a cooking line.
© Staedler Automation AG.
MEAT
POULTRY
FISH
PET FOOD
PLANT-BASED
BAKERY
VEGETABLE
DK950 COOKING AND COOLING SOLUTION

Vibration feeder – Cooker to
Cooler
Drum cooler with ice water
Vibration conveyor for drainage
incl. drip-oiling
Ascending conveyor to scale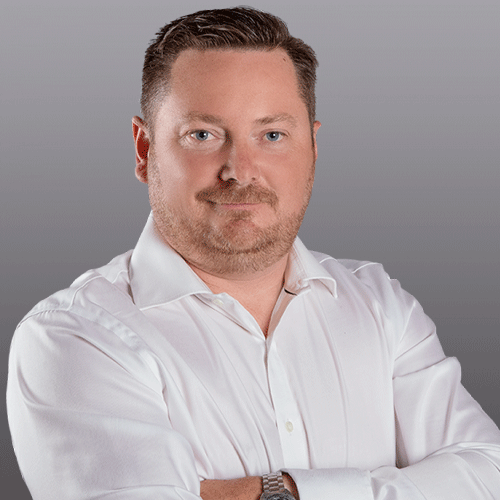 Divisional Manager – Cooking, Cooling & Pasteurisation
"The versatile DK950 accommodates a range of applications including components for ready meals, pasta, vegetables, prawns, as well as small products (from 1.5mm in their smallest dimension), such as rice, quinoa, lentils, or cereals. Double-walled, insulated construction, combined with patent screw and outfeed design, provides energy savings and high-capacity processing on a small footprint. Contact us for more information."
ADDITIONAL PRODUCT INFORMATION
Marinox DK950 Continuous Cooker
The DK950 drum cooker enables continuous cooking of pourable food. The DK950 is available as a free-standing unit or can be integrated into an entire cooking line.
The modern cooker is user-friendly and easy to operate. Due to clear graphical visualization on the control panel, recipes and parameters can be quickly adjusted. The DK950 meets the ecological and quality requirements of modern food production. It convinces with double-walled, insulated construction and built-in sensor technology for checking the cooking water quality. The consumption of fresh and process water can thus be efficiently matched to the cooking process and the products to be processed. Overcooked or undercooked products are eliminated by the sophisticated design of the system, as is product loss within the system.
The patented product discharge makes it possible to continue processing with a constant flow of products after the cooker. The very compact design also allows the achievable production output to be realised in the smallest possible space.
Have the possibilities of batch production been exhausted? The unique price/performance ratio of the DK950 makes it possible to expand production even in the smallest of spaces with a clearly calculable investment.
DK950 Drum Cooker

Hourly capacity

Approx. 250 - 400kg dry pasta, with 10 minutes cooking time

Drum diameter

950mm

Cooking time

Variable from 3 to 60 minutes

Heating type

Electrical or steam
Contact us for more information on this or any other product we offer.