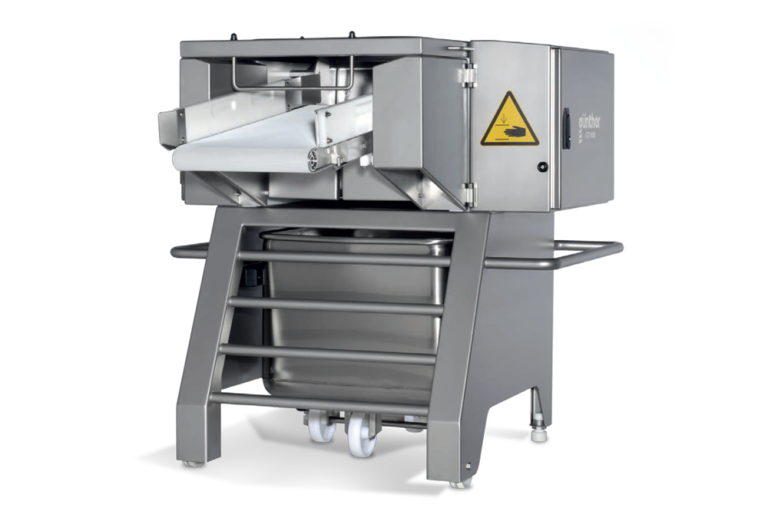 Belt widths from 365mm to 605mm
Adjustable cutting depth with direct-drive servo technology.
Roller pressure pneumatically controlled.
The Günther GTR Steaker/Lacerator increases product quality by eliminating brine pockets and enhancing meat tenderness to the highest possible level. The compact machine can be used for maximising muscle surface, utilising opposing counter-rotating rollers that are adjusted by air pressure. This process provides protein stabilisation and reduces cycle times for further processing, i.e., tumbling, massaging. Depending on the product, cutting depth of up to -16mm can be achieved. The upper knife shaft automatically adjusts to the product thickness, and the knife force is pneumatically adjustable.
Unique stainless-steel knives.
Available with 64 to 84, or 92 knives.
Various and controllable cutting patterns available.
Knife spacing from -19mm to +90mm.
Belt widths from 365 to 605mm.
Modular design to suit injector model.
© Günther Maschinenbau GmbH.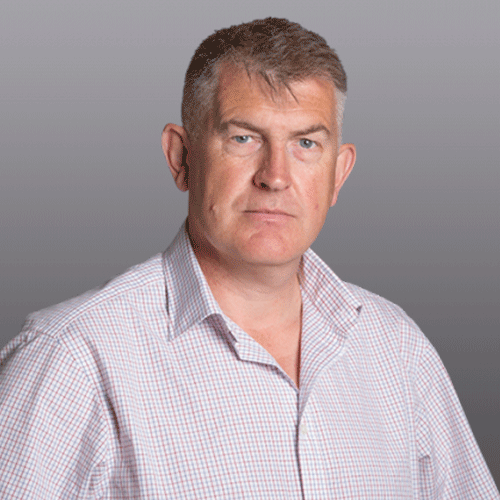 Divisional Manager – Curing to Clipping
"For a long time, various steakers and muscle presses have been combined with brine injectors, particularly for the production of cooked ham. Günther's GTR Roller Steaker provides the industry with a compact solution for perfect application of quality meat products. The steakers can be easily integrated into your existing line or supplied as part of a comprehensive line solution. Contact us for more information."
ADDITIONAL PRODUCT INFORMATION
Günther GTR Roller Steaker
The Günther GTR Steaker utilises 64 stainless-steel knifes that are pneumatically adjustable. The Steaker also automatically adjusts to the meat thickness and has a cutting depth of up to 16mm, depending on product. Easily-removable belt conveyors and tool-free removal of the knife rollers ensure quick and easy disassembly for cleaning.
365mm, 480mm or 605mm belt widths available.
Patented steaker shaft suspension.
Optionally designed as a press.
Contact us for more information on this or any other product we offer.