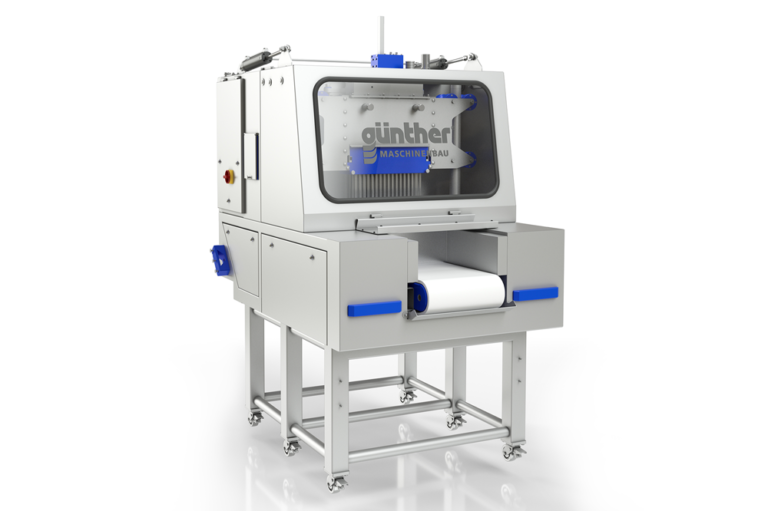 Patented steaker shaft suspension and pneumatically adjustable knife force.
365, 480 and 605mm bed widths available.
Automatic adjustment to product thickness.
The Günther GTK Steaker increases the quality of your products by eliminating brine pockets and enhancing individual meat tenderness to the highest possible level. The GTK Steaker allows for quicker tumbling times, improved massage results, even distribution of ingredients and an overall improvement of product quality.
Enlarged surface area for improved protein ingestion and better binding
Bed widths of 365, 480 and 605mm
Cutting depth adjustable by utilising direct-drive servo technology
Fully programmable via the Gunther MC2R controller
Modular design to suit injector model
© Günther Maschinenbau GmbH.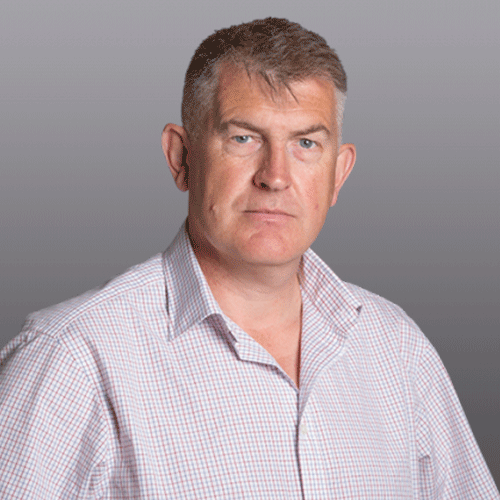 Divisional Manager – Curing to Clipping
"For a long time, various steakers and muscle presses have been combined with brine injectors, particularly for the production of cooked ham. Günther's GTK Needle Steaker provides the industry with a highly efficient solution for meat applications. The steakers can be easily integrated into your existing line or supplied as part of a whole line solution. Contact us for more information."
ADDITIONAL PRODUCT INFORMATION
Günther GTK Needle Steaker
The Günther GTK Steaker is suitable for pork, beef, poultry, and fish. The unique stainless-steel knife allows for various, selectable cutting patterns. The Steaker improves product consistency as the meat product is processed to become its optimal tenderness, ensuring a juicy texture. The Steaker also allows for an enlarged surface are which improves protein ingestion and encourages better binding for the best result.
365mm, 480 and 605mm belt widths available
75 knives
Up to 1mm over the belt cutting depth
Contact us for more information on this or any other product we offer.