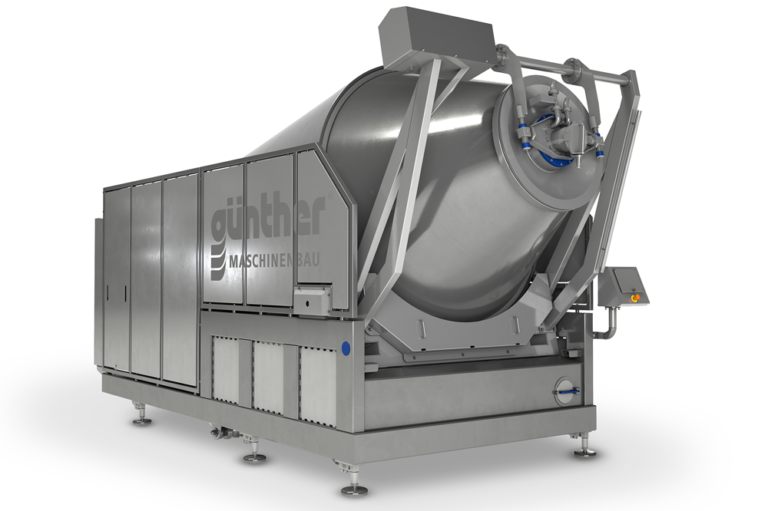 Drum volumes from 1250L to 10,000L.
Optional drum cooling and heating, weighing cells, and automatic unloading/loading.
Easily operated with intelligent touch screen control, including recipe management and storage of process parameters.
The Günther GPS Tumbler offers a pivoting tumbling solution for industrial production, meeting the highest efficiency and handling requirements for large operations. The tumbler offers a unique chicane design for both gentle and intensive tumbling, allowing the choice of method to meet your requirements. The pivoting drum allows for quick and simple loading and unloading and the 60% filling degree ensures an efficient and resourceful process for larger batches. Available in 1250, 2500, 5000 and 7500 litres, these machines are suitable for all red meat, poultry, and fish.
Unique internal fin design for gentle and intensive tumbling
Tipping drum for quick and simple loading and unloading
Vacuum control for constant or interval programmes
All process parameters easily selected via touch screen
Automatically operated lid
60% filling degree (depending on product)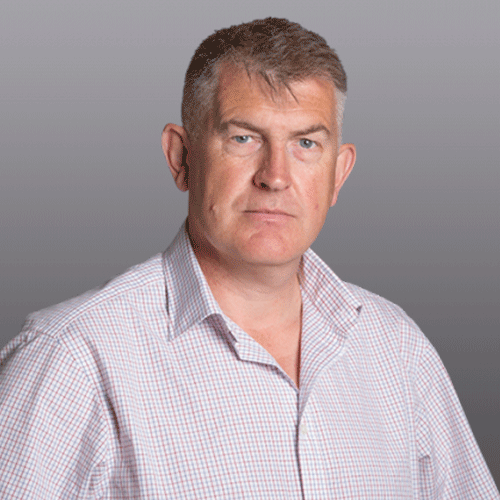 Divisional Manager – Curing to Clipping
"The GPS tumbler is Günther's high-capacity solution for tumbling, maturing, mixing, salting, thawing, coating, and marinating. Flexible, robust, and energy-efficient, the tumbler can be supplied as part of a whole line solution or integrated into your existing production line. Contact us for more information."
ADDITIONAL PRODUCT INFORMATION
Modern touch screen control provides guided operation and programming, and storage of process parameters such as lead time, processing time, pause time, vacuum, temperature, angle of inclination, speed, selectable direction of rotation.
Optional Extras:
Cooled drum
Drum heating
Weighing cells
Various loading possibilities
Additional options on request
Contact us for more information on this or any other product we offer.